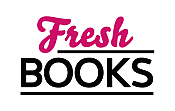 No fooling, it's April books!
"Is it possible to survive the Alaskan wilderness?"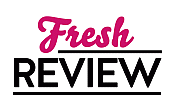 Reviewed by Svetlana Libenson
Posted May 24, 2018

In hopes of starting over, Ernt Allbright, his wife Cora and their teenage daughter Leni move to Alaska after inheriting a piece of property from a dead soldier that Ernt knew when he fighting in Vietnam. At first, Alaska is heaven-sent for the Allbright family who learn to live on land thanks to their neighbors. But then as the skies begin to darken and winter rears its ugly head, not even neighbors can save the small family from the inner demons that haunt the house as summer ends. In this pulsating and thrilling psychological tale, can Leni and her family triumph over the winters, or will they succumb to the ultimate cruelty of life on top of the world?
Narrated with vivid imagery, unparalleled attention to daily life and detail, as well as a merciless exploration of the Allbright family's psychology within the extreme season of winter, THE GREAT ALONE by Kristin Hannah is a powder keg of storytelling waiting to explode and dazzle readers. As precise as a neurologist directing a brain and spinal cord surgery, Kristin Hannah weaves the reader masterfully through the ins and outs of the Allbright family, never letting up and keeping the audience captivated with descriptions of life in Alaska. This book slowly builds up to a crescendo of thrilling twists and turns and is guaranteed to leave the audience breathless and speechless. Kristin Hannah is a proven master of storytelling that will stay long after the story is finished.
For readers who enjoy psychological thrillers, stories of survival in the Alaskan wilderness, and strong female characters, THE GREAT ALONE is not to be skipped over.
SUMMARY
Alaska, 1974.
Untamed.
Unpredictable.

And for a family in crisis, the ultimate test of the human spirit.
From the author of the worldwide phenomenon, The Nightingale, comes a story of a family in crisis and a young girl struggling to survive at the edge of the world, in America's last true frontier. In 1974, when thirteen-year-old Leni Allbright's volatile, unpredictable father, Ernt, a former POW, loses another job, he makes an impulsive, desperate decision: he will move the family north, to Alaska, where they will live off the land in a spectacular wilderness.
At first, the eighteen hour sunlit Alaskan summer days and the generosity of the locals make up for the family's lack of preparation and dwindling resources, but winter in Alaska will reveal their every weakness. As the vast Alaskan landscape grows smaller and smaller in the darkness, Ernt's fragile mental state deteriorates, and the dangers outside of their remote homestead pale in comparison to the danger within. On their small piece of land, miles from anyone, Leni and her mother, Cora, learn what all Alaskan homesteaders learn: they are on their own. There is no one to save them this far from civilization.
At once an epic story of human survival and an intimate portrait of a family tested beyond endurance, The Great Alone, offers a glimpse into a vanishing way of life in America. With her trademark combination of elegant prose and deeply drawn characters, Kristin Hannah once again delivers a can't-put-down novel that celebrates the resilience of the human spirit and the remarkable, enduring strength of women. A novel as big and spectacular as Alaska itself.
---
What do you think about this review?
Comments
No comments posted.

Registered users may leave comments.
Log in or register now!