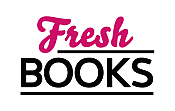 New Year, New Books!
"A fascinating story about forbidden love in a time of war."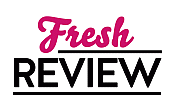 Reviewed by Magdalena Johansson
Posted May 17, 2018

I thought I would start this review by mentioning that I previously read THE GENERAL'S WOMEN by Susan Wittig Albert, which deals with the same subject as this book, although Mamie Eisenhowever plays a larger role in that book. Nevertheless, in my opinion, one can't get enough books if the subjects interest you. So it was with eagerness I looked forward to reading this book.
Ike Eisenhower was a general in the US army before he became President of the United States. During WWII, Eisenhower was one of the generals that worked with the British government in London. Since all the road signs were taken down because of the blitz, American generals needed drivers to get them around. Eisenhower is assigned Kay Summers as his driver, and he likes having her drive him around so much that after a trip back in the United States, he requests that she drive him around when he returns to London. And, that is just the start. Soon there are rumors they are having an affair...
I love reading biographic fiction and I especially love tragic forbidden love stories, like this one. Of course, one has to take books like this with a grain of salt. The author weaves biographies, letters, recollections and of course, imagination to create this book. But that is part of the charm of historical fiction: to see how the author uses sources to write a fictional novel. IKE AND KAY is an interesting book, and I love this time period in history. Sometimes I did want the story to go a bit deeper when it came to some characters or events, and that some things weren't fully explained in context. I also felt it got a little repetitive when some characters constantly whined about Ike and Kay's supposed relationship. Finally, I would have loved to have had more of Mamie Eisenhower in the book. All of that being said, I thought James MacManus managed to describe and develop the main characters in the book very well. I personally loved when FDR wants a picnic in the African desert, and how it contrasted to the picnic Churchill wanted. FDR is such a fabulous person, and even though he's not much in this book did I feel that MacManus really captured his charisma. As for Ike and Kay, well what can I say other than he did just as well with them. MacManus made them human, with weaknesses and all. IKE AND KAY is a book that is well written and atmospheric and if you like biographic fiction, then this is a book for you!
SUMMARY
The sweeping love story at the heart of the Second World War, vividly reimagining General Eisenhower and Kate Summersby's infamous, star-crossed affair

In his latest historical novel Ike and Kay, acclaimed author James MacManus brings to life an unbelievably true and controversial romance and the poignant characters and personalities that shaped the course of world history.

In 1942, Kay Summersby's life is changed forever when she is conscripted to drive General Eisenhower on his fact-finding visit to wartime London. Despite Eisenhower's marriage to Mamie, the pair takes an immediate liking to each other and he buys Kay a rare wartime luxury: a box of chocolates.

So begins a tumultuous relationship that, against all military regulation, sees Kay traveling with Eisenhower on missions to far-flung places before the final assault on Nazi Germany. The general does dangerously little to conceal his affair with the woman widely known as "Ike's shadow," and in letters Mamie bemoans his new obsession with "Ireland." That does not stop him from using his influence to grant Kay citizenship and rank in the US army, drawing her closer still when he returns to America. When officials discover Eisenhower's plans to divorce from his wife they threaten the fragile but passionate affair, and Kay is forced to take desperate measures to hold onto the man she loves . . .

Based on the scandalous true story of General Eisenhower's secret World War II love affair, Ike and Kay is a compelling story of love, duty, sacrifice, and heartbreak, set against the backdrop of the most tumultuous period of the twentieth century.
---
What do you think about this review?
Comments
No comments posted.

Registered users may leave comments.
Log in or register now!