"SHOT IN THE DARK is one good brew of a mystery!"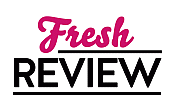 Reviewed by Teresa Cross
Posted May 16, 2018

Mystery Woman Sleuth | Mystery Amateur Sleuth | Mystery Cozy
As a cozy mystery reader, Cleo Coyle is by far one of the best of the writers, especially with her Coffeehouse Mystery series. SHOT IN THE DARK is the latest in the series and it has not disappointed me in the least. This husband and wife writing duo had me hooked years ago and is continuing my love for their characters! I feel like Clare, the main character, is like a friend that I get to learn more about once a year with each addition. You will love her and the crazy crew of baristas that she has employed in her coffee shop, The Village Blend. Then there are many more, like her ex- husband and co-manager of the coffee shop, her ex-mother-in-law, their daughter Joy, and let's not forget the now love interest of Clare, Mike Quinn, who is a narcotics officer for NYPD! I look forward to picking up every new mystery with this bunch. I am intrigued for hours until I finish them.
The best thing about Coyle's mysteries is that each one will hit on a hot new trend that is really relevant in reality. This one explores the new trend of dating apps. The Village Blend becomes a hot hookup spot for users of a dating app. Then one night, shots are fired and the reputation of the beloved coffeehouse hangout is in jeopardy. After a dead body is found related to the whole investigation, Clare is determine to clear the Village Blend's reputation from the awful occurrences surrounding it. While worrying about Joy's messages of needing to talk, planning a wedding with Mike, and keeping her ex-husband from going overboard on his own dating profile with the app, Clare has a close call of her own.
SHOT IN THE DARK by Cleo Coyle is one mystery that you will want to settle down with in a quiet place with a cup of java. You will not want to put this book down until the end.
SUMMARY
A new smartphone dating game turns the Village Blend into a hookup hot spot, until one dark night, when a gunshot leaves a dead body behind and the landmark coffeehouse becomes the center of a whole new scene--a crime scene.
As Village Blend manager Clare Cosi attempts to finalize a date for her wedding, her ex-husband becomes addicted to making dates through smartphone swipes. Clare has mixed feelings about these quickie matchups happening in her coffeehouse. Even her octogenarian employer is selecting suitors by screenshot! But business is booming, and Clare works hard to keep the espresso shots flowing. Then one dark night, another kind of shot leaves a dead body for her to find.
The corpse is a successful entrepreneur who became notorious for his "hit it and quit it" behavior: prowling for women on dating apps, then devastating his conquests with morning-after insults. Though the NYPD quickly arrests one of his recent victims, Clare finds reason to believe she's been framed.
Now, with the help of her ex and crew of quirky baristas, Clare starts "swiping" through suspects in her own shop, determined to find the real killer before another shot rings out.
Includes a bang-up menu of tempting recipes.
---
What do you think about this review?
Comments
No comments posted.

Registered users may leave comments.
Log in or register now!