"Returning veterans welcomed at the Bar C."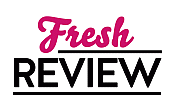 Reviewed by Sandra Wurman
Posted May 15, 2018

Romance Western | Romance Contemporary
Back in Wind River, Wyoming, Lindsay McKenna once again faces down issues of veterans and their hidden and not so obvious problems in her new book, LONE RIDER. It seems no one comes out unscathed in war and no one covers those maladies better than Lindsay McKenna which is why the Wind River series is so popular. This series touches your heart, mind, and soul. The Wind River series peels back the layers of possibilities when dealing with some very serious issues. It does it with optimism and love.
For Tara Dalton, she has much to face returning home. First is her PTSD which she quickly realizes is too much of a burden to place on her parents although they would never turn her away. Second is her search for a new path since leaving the military -- a job, home, life, and purpose. And, unexpectedly, the third hurdle is the probability of coming to terms with an event from her teen years which we realize has also left some scars. They are the kind of scars that just don't heal and go away, the kind that are now closer by making Tara question her decision to come home.
Now at the Bar C, a working ranch with a rather unique business model, Tara is fortunate to be amongst vets who, like herself, have a multitude of problems. The Bar C Ranch offers comradeship, caring, friendship, work, and a home. These are vets that watch each other's back -- I've got your six -- as Tara will learn. They are ex- military who live with the edict of no man left behind. The best of the best.
Tara knows she is lucky that the Bar C has a slot open. Working as a wrangler on the ranch is no problem for someone who grew up on a ranch. And so when Tara's childhood friend Shay along with Reese, Shay's husband, offer her a position she took it.
Sharing a bunkhouse is usual fare on a ranch and Tara would be bunk mates with Harper an ex-Navy combat medic. They certainly had a lot in common since Tara had been a combat camera woman. Both had definitely seen the worst of combat injuries and deaths. Harper and Tara would definitely work well together -- that was a given. But Harper worried that his attraction to Tara might not be a welcome distraction. He was determined to rein it in realizing that it was far more important that Tara feel welcome and safe. He was pretty sure she didn't need someone coming on to her. But that attraction was pretty powerful.
Coming back to Wind River was supposed to give Tara time to catch her breath and learn to live within her new limitations. But there was trouble awaiting Tara -- trouble from when she was a teenager. Tara had moved on with her life, learned valuable lifesaving skills, but someone from her past could present a danger. Not everyone learns their lesson. Once a bully, always a bully.
Those that live and work at the Bar C were made aware of this possible menace and, just as in the military, they were prepared to face down any dangers to any one of their people. Safety in numbers is great, but that doesn't mean you should ever let down your guard.
LONE RIDER is another study in goodness and strength. It's a great addition to an already amazing series and a quick and rewarding read. Lindsay McKenna reminds us that there are some awesome people out there. Despite injuries and problems, these folk are the salt of the earth.
SUMMARY
No one can outrun the past forever . . .
As a combat photographer in Afghanistan, Tara Dalton saw things she won't ever forget, as much as she would like to. And after returning Stateside, she can't fight her way past the PTSD that's haunted her ever since. Desperate to make a change, she joins her old friend Shay at the Bar C Ranch, where a group of ex-military vets are putting their lives back together one step at a time— including one strong, gentle bear of a man who makes her feel safer than she has in years.
Harper Sutton fell farther than he ever imagined after his tour of duty as a medic was up, and he's not proud of it. But at the Bar C, he's doing work that means something, and he's training to be a professional paramedic. That's enough to concentrate on, until Tara comes to share his place at the ranch. The shadows in her eyes are darker than simply memories of war, and every moment he spends with her opens up parts of himself he'd thought long dead. But as Tara's troubled past threatens the present, it will take trust in each other to fight for a future together…
---
What do you think about this review?
Comments
No comments posted.

Registered users may leave comments.
Log in or register now!