"The end or a new beginning?"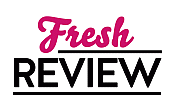 Reviewed by Annetta Sweetko
Posted May 14, 2018

Romance Paranormal | Fantasy Urban
Pia is not quite herself as this pregnancy has slightly changed her personality. She is cranky, her feelings are easily hurt, and she and Dragos were in the midst of a disagreement that would not easily be put aside. But, she is determined to be there for the wedding of Rune and Carling (SERPENTS KISS), she would deal with PLANET DRAGOS and his attitude later, if she is able to survive what comes next.
PLANET DRAGOS is an amazing read as is everything by author Thea Harrison. This couple has come a long way from DRAGON BOUND to this novella. All is not well in their paradise and they were not in agreement with an aspect of her pregnancy and is taking a toll on Pia and their normal level of communication. There is also the visit of Death aka Azreal and Dragos is fearful that he is there for Pia, their baby or perhaps both, so he pulls a Dragos and refuses to talk when Pia asks about the gentleman who looked so much like her mate. So, being who she is, she takes it upon herself to get answers only to end up kidnapped with a drained vampire, Carling. Which could have been a dangerous situation, but Carling is a woman of substance and control. Azreal pops in and Pia gives him a piece of her mind, something I got a big kick out of. Once the action is over and Pia and Carling are rescued there is still drama as Dragos, Pia, Liam and the new baby must make a decision that could change the world as it was known. I also love the way Pia's babies always tell her their names, such a sweet moment of communication between momma and baby. And this baby is really adorable.
I loved Pia from the beginning when she stole from Dragos and became his mate so I was heartbroken when I read the this is the final story from this couples' POV. With all of the characters in this series and Ms. Harrison's vivid imagination, I can only imagine what other Elder Race books she will bring us.
SUMMARY
From New York Times and USA Today bestselling author Thea Harrison comes the final novella featuring Pia and Dragos…

Pia's latest pregnancy has become a daily challenge, her relationship with Dragos strained with argument. That hasn't stopped them from achieving a compromise and traveling to Las Vegas to celebrate their friend Rune's wedding to his mate Carling.

From the moment they arrive, the trip goes awry. Death walks in Vegas, and Pia is kidnapped as an ancient enemy makes a move to destroy the Great Beast once and for all.

But the Great Beast has other plans.

On Planet Dragos everything goes the way he arranges it—unless someone decides to cross him, and God help them then, because he doesn't know how to back down, and he doesn't ever, ever let up….
---
What do you think about this review?
Comments
No comments posted.

Registered users may leave comments.
Log in or register now!