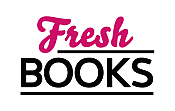 New Year, New Books!
"Very intricate plot and a fabulous romance!"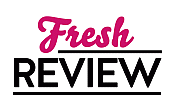 Reviewed by Monique Daoust
Posted May 13, 2018

Piper Caraway, a horse rancher, is at the local fair intent on getting back what was taken from her: her precious Friesian, Gladiator. Piper, trying to remain inconspicuous, noticed a handsome stranger who looked suspiciously like a police officer, so she needs to be even more cautious. The handsome stranger, Colby Vale, is indeed a detective with the Destiny Police Department. He wasn't on a case, he was merely hanging out with friends, but a cop never stops being a cop, so he goes to investigate what the stranger is doing close to the horses. Colby then nabs Piper, or thought he did...
STRANDED WITH THE DETECTIVE by Lena Diaz starts off looking like a simple, straightforward romantic suspense, and yet there are so many layers, so many twists. It just never stops and that simple story is, in fact, very intricate. The romance is very skillfully woven into the intrigue. While trying to save themselves, left alone in the forest, Piper and Colby have little more to do than talk. At the same time, they are shedding light on what happened to Piper's horse and why. They get to know each other, which leads to terrific banter and them getting closer. Piper is plucky, smart, resourceful, and soft-hearted to a fault, and in fact pretty much like Colby. Their chemistry is undeniable from the start, yet nothing was rushed.
I often prefer my romantic suspense heavier on the suspense, but the romance in STRANDED WITH THE DETECTIVE is absolutely exquisite, every moment a delight! The book would have been worth reading for the romance alone, which is seldom the case for romantic suspense. Everything happens at the right time, the romance never interferes with the suspense, and it feels genuine. STRANDED WITH THE DETECTIVE is smoothness itself!
SUMMARY
A routine investigation turns deadly
Now they're running for survival
SWAT officer Colby Vale and horse rancher Piper Caraway are left to die in the remote wilderness of the Blue Ridge Mountains. But for Colby, death is not an option. He vows to protect Piper as they navigate the treacherous way home. Surviving against nature is difficult. Fighting their attraction is harder. But when their tormentor makes his move… living to tell their tale may be impossible.
---
What do you think about this review?
Comments
No comments posted.

Registered users may leave comments.
Log in or register now!