"The best just got better."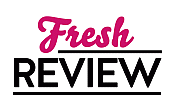 Reviewed by Sandra Wurman
Posted April 28, 2018

Robyn Carr is a national treasure and THE FAMILY GATHERING is a perfect example of the magic between the covers of any of her books.
We finally get to meet the elusive Dakota Jones -- sibling to Sierra, Sedona, and Cal and just as wonderful. In THE FAMILY GATHERING we are once again back with Sully and Maggie who we've met before in this Sullivan's Crossing series by Robyn Carr. If you're looking to smile and be entertained, then look no more. THE FAMILY GATHERING is part of an amazing series written by an author who easily dredges up smiles and warmth with her flawed wonderful characters. I've never met a Robyn Carr character that I didn't love.
My smile began as soon as Sully's name was mentioned at the beginning of THE FAMILY GATHERING. I realized in a flash that I was so happy to be reunited with these people.
Dakota has been roaming all these years. He needed space from his rather odd parents, but he did try to keep up communications with his siblings. Dakota knows family is important but looked for community in other ways. In the army he found a new kind of family, but discovered taking orders that put this family in harm's way wasn't something he could live with. So let's just say Dakota parted ways with the military.
He winds up in Sullivan's Crossing and is immediately welcomed, drawn in and included in his family -- old and new. And surprising himself, Dakota sees less of an urgency to continue roaming. He's going to try some slow and less aggressive life for a change. And Sidney -- Sid -- has caught Dakota's eye.
Sid doesn't want any of Dakota's attention or attentiveness. She is still in cocoon mode after a disastrous divorce. But as Dakota points out -- there are no happy songs about divorce. That's Dakota. That's what makes Sid laugh and smile. But Sid is still very fragile.
So Dakota is going to have to be really careful about how he handles his attraction to Sid. Careful maneuvers are in order. Lucky for us all Dakota is as smart as he is good looking.
Best line in book that absolutely made me laugh out loud was during a conversation between Dakota and Sid where he is treading slowly in his attempt to get -- gun shy -- Sid to do on a date. Date being a really dirty word for Sid. As Dakota bites into a yummy burger he says "Your brother likes me." I just cracked up, but I guess you had to be there. Well you can. THE FAMILY GATHERING is on the shelves. Do not miss it or any other books in this amazing series. Enjoy.
SUMMARY
An exceptional storyteller, #1 New York Times bestselling author Robyn Carr beautifully captures the emotionally charged, complex dynamics that come with being part of any family. Readers will laugh and shed a few tears as they discover what it means to be loved, supported and accepted by the people who mean the most.
Having left the military, Dakota Jones is at a crossroads in his life. With his elder brother and youngest sister happily settled in Sullivan's Crossing, he shows up hoping to clear his head before moving on to his next adventure. But, like every visitor to the Crossing, he's immediately drawn to the down-to-earth people and the seemingly simple way of life.
Dakota is unprepared for how quickly things get complicated. As a newcomer, he is on everyone's radar—especially the single women in town. While he enjoys the attention at first, he's really only attracted to the one woman who isn't interested. And spending quality time with his siblings is eye-opening. As he gets to know them, he also gets to know himself and what he truly wants.
When all the Jones siblings gather for a family wedding, the four adults are drawn together for the first time in a way they never were as children. As they struggle to accept each other, warts and all, the true nature and strength of their bond is tested. But all of them come to realize that your family are the people who see you for who you really are and love you anyway. And for Dakota, that truth allows him to find the home and family he's always wanted.
---
What do you think about this review?
Comments
No comments posted.

Registered users may leave comments.
Log in or register now!