"A whirlwind of emotions anchored by some amazing characters and sensational storytelling!"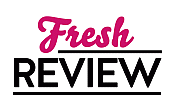 Reviewed by Miranda Owen
Posted April 13, 2018

SOMEONE TO CARE is the fourth book in Mary Balogh's Westcott series. The circumstances under which each couple in this Westcott series meet is very different and unique to each couple. In SOMEONE TO CARE, the couple first met and experienced a spark years ago but, for various reasons, chose not to act on that attraction. At the opening of this story, Viola Kingsley and Marcel Lamarr, Marquess of Dorchester are older, wiser, with adult and teenaged children, but that spark is still there. Although society in general, and their families, pose something of a challenge to this couple's ability to easily fit in each other's lives -- they prove to be their own worst enemies.
This story can be divided into two sections -- the first half involving Viola and Marcel meeting and rekindling an old attraction, and the second half is largely about the two of them trying to figure out how they will have each other without blowing everything else in their lives to smithereens. Although this hero and heroine are not teenagers, Mary Balogh does a wonderful job of detailing unexpected angst and inner turmoil. The Westcott family is one of my favorite families written by Mary Balogh. At several points in this story, you think that Viola and Marcel would be better off without their respective families and allowed to explore their new relationship on their own. On the other hand, the Westcotts add a lot of humor and lighten things up when this hero and heroine seem determined to let their romance fizzle out due to stubbornness or pique. Both families in SOMEONE TO CARE are more of a positive force than a destructive one.
I like how these two main characters are a contradiction -- starry-eyed lovers and world-weary adults. During the honeymoon phase of this romance, at the beginning of SOMEONE TO CARE, Marcel displays his mature charm and Viola is an equally engaging companion. Mary Balogh captures the excitement and sense of wonder at discovering romance when least expected. Viola and Marcel are realistically flawed characters and the things that drove me crazy about them, are also the things that kept me glued to the page hoping for them to work out their issues. These characters are eventually able to learn from their pasts and invest in the future that they both want desperately.
SOMEONE TO CARE is a whirlwind of emotions anchored by some amazing characters and sensational storytelling. This is a great book for readers who enjoy complex characters and "second chance" love stories. While reading SOMEONE TO CARE, I groaned in frustration, laughed at the witty dialogue, and got teary-eyed near the end. I am dying to read the next installment in this Westcott series, since it features two intriguing characters - Elizabeth and Colin.
SUMMARY
Once the Countess of Riverdale, Viola Kingsley throws all caution to the wind when adventure calls in the form of a handsome aristocrat…
Two years after the death of the Earl of Riverdale, his family has overcome the shame of being stripped of their titles and fortune—except for his onetime countess, Viola. With her children grown and herself no longer part of the social whirl of the ton, she is uncertain where to look for happiness—until quite by accident her path crosses once again with that of the Marquess of Dorchester, Marcel Lamarr.
Marcel Lamarr has been a notorious womanizer since the death of his wife nearly twenty years earlier. Viola caught his eye when she herself was a young mother, but she evaded his seduction at the time. A prize that eluded him before, she is all the more irresistible to him now although he is surprised to discover that she is as eager now for the excitement he offers as he is himself.
When the two defy convention and run away together, they discover that the ties of respectability are not so easily severed, and pleasure can ensnare you when you least expect it….
---
What do you think about this review?
Comments
No comments posted.

Registered users may leave comments.
Log in or register now!