"They save each other in this action packed book."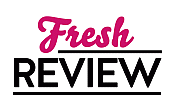 Reviewed by Annetta Sweetko
Posted April 12, 2018

Romance Paranormal | Romance Science Fiction
Zara Hightower thinks she is a coward, something less than her friends who are warriors but, in truth, this genius is more than she even believes. Part of her duties is to play a little COVERT GAME while stealing information from foreign industries' computers. Captured and tortured during one mission, where one of her torturers has plans for her, she must escape. Even if she manages somehow to get out of this situation, she must still face Dr. Whitney, as his experiments and the virus are soon to be released.
Gino Mazza is a GhostWalker whose whole family was killed for greed; now he is a highly trained, unstoppable force, genetically mutated killing machine. He can't even completely blame Whitney, because his foster father was the one to begin his training, but he followed Joe Spagnola into any battle as he is the brother he never had until the tragedy. He is worried though when they have orders, via the evil doctor to their commander, to rescue an industrial spy. Gino volunteers. He knows she is one of them and a GhostWalker will never leave one of theirs behind ... especially when that one belongs to him.
COVERT GAMES is another exciting addition to author Christine Feehan's GhostWalker series. She is taking us back to the bayou where we meet up again with some of my favorite people. The emotion is very intense in this offering due to the torture Zara endures and her fears of her torturer coming for her as he promised and the thrill of having found her very own hero. At first, she is a little on the needy side, totally understandable, and once she healed her protective instincts come out especially when she feels Nonny is in danger.
We get to know Nonny better with her talking about her younger days with her husband and children and grandsons and now the GhostWalkers who have come to belong to her and her giving out good homegrown advice to all the "girls".
I love Ms. Feehan's books; her stories give me the action, suspense, romance and everything I crave but ... there are times when the depravity of her bad (though in the case COVERT GAME the word "bad" is really too wimpy to fit) guys go beyond my comfort level. I love Zara and Gino and how they come together to be all the other needs but to have had to have gone through the torture Zara endured almost had me -- for the first time ever -- putting a book aside. I kept going though and once I got beyond those pages, and into the rescue, romance, family, and bayou I was once again intrigued and caught up in the story. So be warned ... parts of this book are not for the faint-hearted.
COVERT GAME will give you a taste of the bayou, action, intrigue, some very steamy yet sweet romance, with a hint of what these men and women are fighting against, all a reader has come to expect in Christine Feehan's books.
SUMMARY
Treason, torture and temptation haunt the GhostWalkers in their most dangerous adventure yet, as Christine Feehan's #1 New York Times bestselling series hits an explosive new high.
Rescuing an industrial spy from the hands of a criminal mastermind is a suicide mission for the GhostWalkers. And there's no one more up to the task than Gino Mazza. He's the perfect killing machine--a man driven by demons so dark and destructive that his blighted soul has given up trying to find solace. But his laser-sharp focus on his target has transformed into something nearing desire.
A treasonous senator dangled top secret GhostWalker data in front of a Chinese crime lord, and he bit. Zara Hightower, one of the world's leading experts on artificial intelligence, was sent in to psychically wipe the crime lord's computer network. She succeeded, but at a huge cost. Now she's the captive of a man who has descended into paranoid madness. Torture and death await her...
But GhostWalkers never leave one of their own in enemy territory. And it's up to Gino to save Zara, or kill her if it turns out she's led them into a trap. Either way, heaven or hell won't stop him...
---
What do you think about this review?
Comments
No comments posted.

Registered users may leave comments.
Log in or register now!