"A wonderful addition to the Lady Sherlock Series!"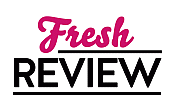 Reviewed by Patricia (Pat) Pascale
Posted April 11, 2018

Romance Historical | Mystery Historical
A CONSPIRACY IN BELGRAVIA is the second in the Lady Sherlock series written by best selling author Sherry Thomas. Charlotte Holmes has purposely "ruined herself" to avoid matrimony, to escape living with her dysfunctional parents and allow her to be independent. Charlotte wants to practice as a private investigator. After leaving home, she moves in with Mrs. John Watson at Upper Baker Street. Mrs. Watson is a war widow and was an actress. She serves as the assistant in the Private Investigation firm they begin together. Pretending that her acclaimed brother, Sherlock Holmes is very ill and bedridden, Charlotte and Mrs. Watson use the location as a front and act as go- betweens for any of his clients. In reality, Charlotte is Sherlock Holmes...
Charlotte and Mrs. Watson receive a request for help from Lady Ingram, wife of a very close childhood friend (and perhaps more?) Lord Ingram Ashburton, or "Ash" to his close chums. Lady Ingram's situation involves Myron Finch, a young man she once loved. They parted because her parents deemed him unsuitable to marry, but they made a pact: once a year at 3 p.m. on a scheduled date, they are to walk by the Albert Memorial. A glance as they pass each other will ensure each is alive and well. Lady Ingram then married Lord Ingram for his fortune, but two children and six years later, they are very unhappy. They barely acknowledge each other in the privacy of their home. Lady Ingram turns to Holmes for help when Myron doesn't show up for their annual meeting. The other dilemma: Myron Finch is Charlotte's illegitimate brother. Lady Ingram pleads for their help to find Mr. Finch, and so the adventure begins.
Sherry Thomas writes a sterling historical mystery and does an interesting job dealing with gender reversal. A CONSPIRACY IN BELGRAVIA begins as a missing person case but evolves quickly into a mystery with murder, lies, secrets, and betrayals. Cryptic codes, family and a surprise marriage proposal to Charlotte from Lord Bancroft, older brother of Lord "Ash" Ingram, adds zest to the plot until the mystery is solved. A clear message at the end that there will be a sequel. Soon, I hope. Great read. As a big fan of historical mysteries, I look forward to more in this series!

SUMMARY
The game is afoot as Charlotte Holmes returns in USA Today bestselling author Sherry Thomas's Victorian-set Lady Sherlock series.
Being shunned by Society gives Charlotte Holmes the time and freedom to put her extraordinary powers of deduction to good use. As "Sherlock Holmes, consulting detective," aided by the capable Mrs. Watson, she's had great success helping with all manner of inquiries, but she's not prepared for the new client who arrives at her Upper Baker Street office.
Lady Ingram, wife of Charlotte's dear friend and benefactor, wants Sherlock Holmes to find her first love, who failed to show up at their annual rendezvous. Matters of loyalty and discretion aside, the case becomes even more personal for Charlotte as the missing man is none other than Myron Finch, her illegitimate half brother.
In the meanwhile, Charlotte wrestles with a surprising proposal of marriage, a mysterious stranger woos her sister Livia, and an unidentified body surfaces where least expected. Charlotte's investigative prowess is challenged as never before: Can she find her brother in time—or will he, too, end up as a nameless corpse somewhere in the belly of London?
---
What do you think about this review?
Comments
No comments posted.

Registered users may leave comments.
Log in or register now!