"Beautiful story about finding a life."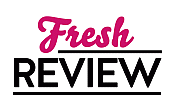 Reviewed by Sandra Wurman
Posted April 4, 2018

MORNINGS ON MAIN is about connecting with people and the symbolism of the story is awe inspiring. My granddaughter taught me that awesome means big. So I am going to use awesome as the best descriptive word I can think of for MORNINGS ON MAIN by Jodi Thomas.
People are important. Having people that care and show it are necessary to having a good life. No one knows that better than Jillian, but she does not know that from the point of experience. No, Jillian's life has been about having no one who cared about or for her.
Left with her vagabond father since birth, Jillian truly lived a lonely nomadic life. Her father taught her odd survival skills, but never taught her how to connect or have feelings with people. Jillian herself became nomadic, moving from one place to another, a stranger and visitor to many places but belonging nowhere.
Then Jillian winds up in Laurel Springs where she is exposed to an entirely different set of norms. Small town ones. Everyone knows everyone and is surprisingly accepting of Jillian, a stranger. Who would ever think that Jillian would begin to really like this place. So very different than any other she has visited or traveled through. In Laurel Springs, Jillian was not anonymous or alone. She was included even though she kept her carefully constructed boundaries intact.
Jillian wasn't the only one whose world was somewhat tilting on its axis. Life in Laurel Springs was going through an aging and engaging change. Relationships were blossoming and maturing. Folks were adjusting to their new normal. And Connor Larady's world was less dark and demanding with Jillian filling a void he hadn't really acknowledged.
MORNINGS ON MAIN is a lovely tale that touches your heart at every moment. Jodi Thomas writes from her heart as any of her fans would attest to. MORNINGS ON MAIN has everything you could want in a story and then some.
MORNINGS ON MAIN is about life's journey. Some travel through life content and settled in one place -- others roam seemingly searching for what no one really knows. Jillian is traveling through her life looking for something, some place, someone. In MORNINGS ON MAIN we aren't really certain just what her travels accomplish, but certain that they mean something to her. She is following in her father's footsteps in many ways, but in this story by Jodi Thomas we can only hope her travels end with happiness and love and discovery of what has been missing in her life. MORNINGS ON MAIN by Jodi Thomas is a gorgeous heartwarming story that brings these folk to life.
SUMMARY
New York Times bestselling author Jodi Thomas makes her original trade paperback debut with this heartfelt piece of commercial women\'s fiction, perfect for fans of Debbie Macomber and Barbara Delinsky.

Jillian James has always been a nomad; she's never had a place she could call home. So when she lands in Lauralee, Texas—broke, friendless, alone—she's definitely not expecting to stay. Desperate to make some quick cash before she moves on again, she uses her last dollar to place a notice in the local paper, advertising herself as a literal "Jill of All Trades".

Michael Larady\'s elderly mother has owned a quilting shop all her life, but lately she has struggled increasingly with Alzheimer's. He faces the overwhelming task of closing her shop and cataloguing her inventory, which ultimately represents her life's work. When he sees Jillian's ad, he seizes the opportunity for some help. As Jillian learns more about the stories behind each quilt, she grows close to Michael's mother, and a tender friendship between Jillian and Michael begins to blossom into something deeper.

Michael\'s seventeen-year-old daughter has spent her whole life in Lauralee, Texas, and she feels restless. When Jillian moves to town and begins helping to close the quilting shop, she represents travel, adventure, excitement--a fascinating alternative to life in Lauralee. Michael\'s daughter has to ask herself: Is it possible to build a meaningful life in your hometown, or do you need to go farther afield to find yourself?

Weaving together the powerful story of three generations of women looking for a place to belong, Mornings on Main asks us to consider how we make our memories—what we remember, what we forget, what becomes part of our story—and reminds us that it's not where we live, it's how we live that counts.
---
What do you think about this review?
Comments
1 comment posted.
Re: Beautiful story about finding a life.

I love Jodi Thomas and like this departure from her usual.
Thanks for the review.
(Kathleen Bylsma 4:06pm June 11)
Registered users may leave comments.
Log in or register now!