"A sensuous and seductive romance with a distinctive European flair!"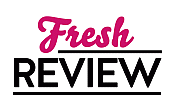 Reviewed by Monique Daoust
Posted April 4, 2018

Romance Erotica Sensual | Erotica
ESCORT is precisely the second book I have ever chosen purposefully with a heroine who was a virgin. It's a trope I dislike, highly unoriginal, and virgins seem to be all over the place these days. Then again, there comes along a title that gives one hope, and ESCORT belongs to that category because the hero is truly a male prostitute. Instead of the usual convoluted scenario of the heroine asking a random dude, or the typical platonic male friend where both are secretly in love with each other, the virgin heroine does the logical thing and asks the help of a professional. I live a dangerous literary life, so I braced myself and hoped ESCORT would not disappoint.
ESCORT was the first book by Skye Warren I have ever read, and I think I might have missed much more than I could ever know. ESCORT is a delicate, fragile, ethereal, and unique work of art. Ms. Warren does not succumb to the clichés of the genre: Hugo Bellmont -- our hero -- is not your typical mountain of muscles, nor is he domineering, and all those mind-numbing usual et ceteras that make my skin crawl. He ended up in the profession in a realistic manner, and wouldn't you know, it takes a male escort to act like a real gentleman!
Bea Cartwright remained a virgin for somewhat extraordinary reasons, and I happily went along with it because they were so far from the norm. Hugo also has a hidden agenda, and I wondered how it would play along with the romance, and I thought it was very well done. In fact, there is but a minuscule detail that marred the absolute perfection of ESCORT, for which I do not put the blame on the author -- who obviously has more important things to take care of, that is crafting a remarkable story -- but on the editors or whoever sees to the finer details. Hugo refers to Bea as "mon ami" whereas it should be "mon amie," because Bea is definitely of the female persuasion; hopefully this will be taken care of in the final edition or subsequent ones. I know it is a trifle, but some of us are fluent in other languages than English.
What impressed me the most, maybe, is the sublime atmosphere created by Ms. Warren. ESCORT reads like the best French art cinema, owing partially to Hugo's childhood. There is an aura of sophistication that permeates every scene, even though it is not what Hugo has always known, he exudes class; so does Bea, in spite of her innocence and her unusual life and upbringing.
ESCORT is an exceptionally quick read, even though the pace is leisurely, it is not slow; it suits the story, which flows ever so smoothly. I loved the honesty of the relationship between Bea and Hugo, how they completed each other in unsuspected ways, how they unknowingly needed each other to start really living, and discovering love. I was surprised at how little sex there actually was compared to the emotional content of Bea and Hugo's interactions. Both characters were, in their own way, prisoners in ivory towers who were able to eventually find freedom. Skye Warren has a profound understanding of art, it's no wonder as she, herself, proves to be a true Artist, with a capital A.
Learn more about Escort
SUMMARY
From New York Times bestselling author Skye Warren comes a sexy new standalone from the male point-of-view...
I'm an escort, which means this date is nothing more than a mutually enjoyable transaction. There shouldn't be any surprises, not for one as jaded as me, but when I walk into the penthouse suite of L'Etoile, everything changes.
1) For one thing, Bea is heartstoppingly gorgeous. Pale green eyes and endless freckles. Curves I want to spend all night exploring, as if her body was made for me.
2) Her innocence makes me want to use my entire inventory of bedroom tricks on her and then invent a few more.
3) Except that... she's a virgin.
I can initiate her into the world of desire without letting her get attached, can't I? A few hours of tutoring, and at the end of the night a small fortune will be deposited into my bank account.
But once I realize one night with her won't be enough, I'm the one who's screwed.
---
What do you think about this review?
Comments
No comments posted.

Registered users may leave comments.
Log in or register now!