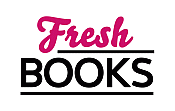 Fall into September books you'll love
Skye Warren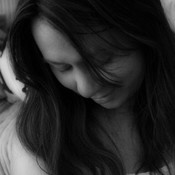 Skye Warren is the New York Times bestselling author of contemporary romance such as the Chicago Underground series. Her books have been featured in Jezebel, Buzzfeed, USA Today Happily Ever After, Glamour, and Elle Magazine. She makes her home in Texas with her loving family, two sweet dogs, and one evil cat.
Log In to see more information about Skye Warren
Log in or register now!
Series
Stripped | The Beauty Series | Dark Nights | Chicago Underground | Endgame Trilogy | Criminals & Captives | Masterpiece Duet
Books:
Overture, February 2019
e-Book
Escort, April 2018
e-Book
Hostage, February 2018
Criminals & Captives #2
Paperback / e-Book
The Queen, September 2017
Masterpiece Duet #2
Paperback / e-Book
The King, July 2017
Masterpiece Duet #1
e-Book
The Castle, April 2017
Endgame #3
e-Book
The Knight, February 2017
Endgame #2
e-Book
The Pawn, December 2016
Endgame #1
e-Book
To The Ends of the Earth, November 2016
Stripped
e-Book
Anti Hero, September 2016
e-Book
Hold You Against Me, June 2016
Stripped #6
e-Book
Deep, March 2016
Chicago Underground
e-Book
Caught for Christmas, December 2015
Stripped #5
e-Book
Pretty When You Cry, October 2015
Stripped #4
e-Book
Even Better, October 2015
Stripped #3
e-Book
Dirty, July 2015
Chicago Underground #5
e-Book
Wild, July 2015
Chicago Underground #4
e-Book
Secret, July 2015
Chicago Underground #6
e-Book
Better When It Hurts, June 2015
Stripped #2
e-Book
Fierce, June 2015
Chicago Underground #3
e-Book
Hard, June 2015
Chicago Underground #2
e-Book
Rough, June 2015
Chicago Underground
e-Book
Loving the Beast, May 2015
The Beauty Series #5
e-Book
Tough Love, April 2015
Stripped #.5
e-Book
Love the Way You Lie, March 2015
Stripped #1
e-Book
Sweet, March 2015
Chicago Underground #7
e-Book
His For Christmas, January 2015
e-Book
Prisoner, May 2014
Criminals & Captives #1
e-Book
On the Way Home, May 2014
e-Book
Don't Let Go, November 2013
Dark Nights #3
e-Book
Beauty Becomes You, August 2013
The Beauty Series #4
e-Book
Broken Beauty, June 2013
The Beauty Series #3
e-Book
Beneath the Beauty, May 2013
The Beauty Series #2
e-Book
Hear Me, October 2012
e-Book
Leashed, October 2012
e-Book
Trust in Me, February 2012
Dark Nights #2
e-Book
Keep Me Safe, February 2012
Dark Nights
e-Book
Beauty Touched the Beast, January 2012
The Beauty Series #1
e-Book
Sweetest Mistress, December 2011
e-Book
Below the Belt, November 2011
e-Book