"The past comes to the present and could mean the end."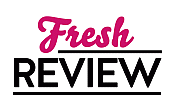 Reviewed by Annetta Sweetko
Posted March 28, 2018

Romance Erotica Sensual | Romance Suspense
You can't always run from your past as Lilah Love finds out in MURDER NOTES, it has a way of coming back to threaten all you've accomplished. The F.B.I. profiler has to go back to her hometown to help solve a series of murders. The victims are all stripped naked and shot. Her thought is an assassin and not the serial killer the cops believe. There is a frightening connection to her past, and it scares her and shakes the confidence she has earned in her new life, that the connection could even be possible. Then the letters start coming, and she knows she has to do something, anything to stop the murders. So Lilah goes back to her hometown, and family that doesn't understand her troubles and face the man she has always had feelings for.
There is only one person in the world who understands the fear that dogs her despite how hard she tries and he is also a frightening man ... the man who could very well be behind the assassinations. Kane Mendez, crime Lord's son and former lover and the one man she just can't seem to keep away from.
MURDER NOTES is riveting! Author Lisa Renee Jones knows how to reach her readers, keep them glued to the pages and wanting more. You start out thinking that Lilah is one tough woman with her head on straight until very quickly we get hints of a horrific ordeal and know that things are going to heat up quickly. The story with Kane is an intriguing one, where you get glimpses of the past that seems to meld with the present. The family dynamic is also complex and not one that gives warm, fuzzy feelings as she deals with her father (mayor of the town) and her brother (chief of police).
MURDER NOTES is book one of the Lilah Love series, and this amazing read will leave you wanting more. MURDER NOTES is filled with action, intrigue, suspense and a dark love that neither can fully acknowledge and it all come to life in this world the author has built for her readers' pleasure.
SUMMARY
New York Times bestselling author Lisa Renee Jones's heart-pounding thriller of a woman's secrets—and a past that's about to come out of hiding…
As an FBI profiler, it's Lilah Love's job to think like a killer. And she is very good at her job. When a series of murders surface—the victims all stripped naked and shot in the head—Lilah's instincts tell her it's the work of an assassin, not a serial killer. But when the case takes her back to her hometown in the Hamptons and a mysterious but unmistakable connection to her own life, all her assumptions are shaken to the core.
Thrust into a troubled past she's tried to shut the door on, Lilah's back in the town where her father is mayor, her brother is police chief, and she has an intimate history with the local crime lord's son, Kane Mendez. The two share a devastating secret, and only Kane understands Lilah's own darkest impulses. As more corpses surface, so does a series of anonymous notes to Lilah, threatening to expose her. Is the killer someone in her own circle? And is she the next target?
---
What do you think about this review?
Comments
No comments posted.

Registered users may leave comments.
Log in or register now!