"Fabulous meeting two great characters."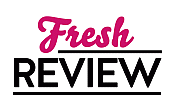 Reviewed by Sandra Wurman
Posted March 22, 2018

Romance Western | Romance Contemporary
Love is such a mysterious phenomenon that it defies logic when trying to describe or define it. For some authors it seems linked with lust and hot dreams. For others it is deeper and truly lovelier, no pun intended. Lori Wilde in CUPID TEXAS: HOW THE COWBOY WAS WON has created two fabulous, I wish I could think of a better superlative, characters in Ranger Lockhart and Ember Alzate. Best friends forever and isn't that what love should really be built upon, friendship. To think that this friendship could morph into love and perhaps a life spent together is what dreams are made of.
So that's why I readily admit that CUPID TEXAS: HOW THE COWBOY WAS WON is a dream of a love story.
There's a famous movie line that states "you had me at hello," yeah you all recognize that reference. When Ember walks into the room and Ranger grins because all was right in his world, well it made my heart melt and a huge smile broke out on my face. Swoon worthy. That was the moment that gave me that secure feeling that all was well with this couple even if they were both still on the BFF tier. But not to worry, Lori Wilde has her sights set on helping Ranger, whose mind is in the sky, and Ember, whose wounded heart is still on the shelf, realize that they could just probably be the best match ever.
Ranger uses science metaphors to describe the essential part Ember has always played in his life, a part he is beginning to realize needs to be more permanent. Ember can't get off the BFF page and Ranger is getting anxious that it might be the only way she sees him. Pay attention and remember Granny Blue's off-hand comments, they will keep you on the right track.
Lori Wilde is such a romantic that each chapter in CUPID TEXAS: HOW THE COWBOY WAS WON begins with a Jane Austin quote from EMMA. As I said before, definitely sigh worthy. No one else could have written this story with such fabulous characters than Lori Wilde. Fans will definitely agree with me on this point.
SUMMARY
Return to New York Times Bestselling Author Lori Wilde's beloved town of Cupid, Texas, where wedding fever is in the air . . . and two best friends discover that sometimes the perfect match is standing right in front of you . . .
Ember Alzate is a fantastic matchmaker with one big problem: she can't find the perfect mate for herself! Alzate family legend says that when she kisses "the One" she'll hear a mysterious humming in her head. Well, Ember's kissed a lot of guys and she's never heard a thing. Now, instead of searching for herself, she vows to find her best friend, Ranger Lockhart, a bride. It's clear this smart, sexy man just needs to meet the right gal.
Ranger's returned home to Cupid with marriage on his mind, but he's not interested in the parade of women Ember pushes under his nose. His thoughts keep returning to his best friend—with her combustible combination of curves and sass. No one compares to Ember, but what's it going to take to convince her she's the woman for him?
---
What do you think about this review?
Comments
No comments posted.

Registered users may leave comments.
Log in or register now!