"Complex characters, and smart, and witty writing add a unique and welcome touch to this sexy romance"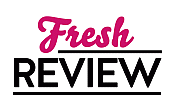 Reviewed by Monique Daoust
Posted March 20, 2018

In one month, Lainey Kline would be leaving Melbourne for a brilliant new career in England. And try to forget the man she cannot have: Damian Knight, her best friend Corinna's older brother. Lainey has had it bad for Damian Knight for years, and even though she sensed he was interested in her, he never made a move in her direction. Lainey's other bestie, Imogen, tells Lainey that she's sneaking in the Carina Ball, a masquerade ball where only important people are invited; it so happens that Damian has a ticket to the event. Lainey begs Imogen to take her along; if it's the last thing she does before leaving, Lainey will at least have one night of passion with Damian, if he doesn't recognize her.
At first glance, UNMASKED seemed like your typical Cinderella trope, but I was curious about Harlequin's new Dare line. I know that Stefanie London is a fine writer, so I took the plunge, and I was most agreeably surprised. While UNMASKED is decidedly a sexy read, I was impressed with character growth displayed by Lainey and Damian, their backstories, and how well-defined the characters were, even minor ones, this skilfully done with, at times, barely a few choice sentences. What made UNMASKED special to me is that Lainey remains in control of her seduction schemed, while never coming off as aggressive or brash. I thought it a most welcome change from the ubiquitous alpha heroes, so "commanding" that it borders on coercion. I also liked that Lainey wanted a relationship; she didn't fall under the usual clichés of being done with men.
Stefanie London's writing is effortlessly elegant, the dialogues flow easily, and I loved the camaraderie and friendly banter between Imogen, Corinna, and Lainey. There were some delightful witty moments; the flirting was playful and fun; and the sexy times all smoldering sensuality and sultry passion. UNMASKED is much more than the expected romps between the sheets; it has the sort of characters and story that I would gladly see more often featured in romance novels: equal partners who admit their fallibility, and are willing to not only take but also give. I am very much looking forward to Stefanie London's further offerings in her Melbourne after Dark series because I feel the author's unique touch has broadened the scope of erotic romance that shows women in a much more favorable, and realistic light.
Learn more about Unmasked
SUMMARY
Cinderella is about to get wicked…
But can a naughty fantasy have a happily-ever-after?
Lainey Kline has one goal before she leaves Melbourne forever: transform herself into a sexy siren, sneak into the season's most glamorous masquerade ball and seduce Damian McKnight. Only there's a teeny little problem—one deliciously hot night isn't nearly enough. Now Lainey wants more. But while getting naked is one thing, taking off their masks is quite another…
"Dare is Harlequin's hottest line yet. Every book should come with a free fan. I dare you to try them!" —Tiffany Reisz, international bestselling author
Sexy. Passionate. Bold. Discover Harlequin DARE, a new line of fun, edgy and sexually explicit romances for the fearless female.
---
What do you think about this review?
Comments
1 comment posted.
Re: Complex characters, and smart, and witty writing add a unique and welcome touch to this sexy romance

Wowsers! Thanks for such a fabulous review! I hate re
Stephanie work.
(Kathleen Bylsma 3:31pm August 14)
Registered users may leave comments.
Log in or register now!