"Kept me on the edge of my seat!"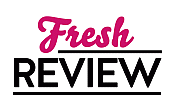 Reviewed by Sharon Salituro
Posted March 9, 2018

If you were driving in a bad rain storm through a forest and you saw a parked car with someone in it, would you stop to see if they were ok? Cass did stop for a moment but then thought better of it. She had promised her husband, Matthew, that she wouldn't take the dangerous shortcut through the forest, but she did to get home faster during the storm. But the next morning, the news is reporting that the woman in the car she saw was murdered. Cass is pretty shocked when she hears this. Cass also discovers that the victim, Jane, was a woman she had recently befriended. Cass doesn't tell anyone that she saw Jane in the car, but by keeping this secret, she is becoming more and more depressed.
With all this going on, Cass realizes she is forgetting simple things like how to turn on the washer or the coffee maker. Could she be losing her mind, just like her mother did? Matthew reassures Cass that this not the and convinces Cass to talk to a doctor, who prescribes her medication. Once Cass starts taking the meds, she decides to phone the police and let them know what time she passed Jane in the forest. Now things really get strange. Cass is receiving phone calls every day, but no one is on the line. Along with her forgetfulness, Matthew is upset because she signed a contract to have a security alarm put in their house, but Cass claims she never signed anything... but her signature is right on the contract. Cass is now sure that since she phoned the police, Jane's killer is after her. Then Cass is admitted to the hospital due to an overdose of her medication. Is Cass having a breakdown, or is someone trying to make her think she is?
I really love B.A. Paris' books, and THE BREAKDOWN is no exception. This is another psychological thriller as great as Behind Closed Doors. I was shocked by the ending, not at all the way I thought it would end. But I loved it. All of the small details that would drive someone crazy are in this books. There were so many different suspects in this novel, and I was questioning my own thoughts the entire time. This is one of the best thrillers that I have read so far this year. It truly kept me on the edge of my seat! I hope B.A. Paris has more books coming out because I will be one of the first people to buy them.
SUMMARY
Named One of the Most Anticipated Thriller Novels Of 2017 by Bustle!
THE NEW CHILLING, PROPULSIVE NOVEL FROM THE AUTHOR OF THE INSTANT NEW YORK TIMES AND USA TODAY BESTSELLING BEHIND CLOSED DOORS.
If you can't trust yourself, who can you trust?
Cass is having a hard time since the night she saw the car in the woods, on the winding rural road, in the middle of a downpour, with the woman sitting inside—the woman who was killed. She's been trying to put the crime out of her mind; what could she have done, really? It's a dangerous road to be on in the middle of a storm. Her husband would be furious if he knew she'd broken her promise not to take that shortcut home. And she probably would only have been hurt herself if she'd stopped.
But since then, she's been forgetting every little thing: where she left the car, if she took her pills, the alarm code, why she ordered a pram when she doesn't have a baby.
The only thing she can't forget is that woman, the woman she might have saved, and the terrible nagging guilt.
Or the silent calls she's receiving, or the feeling that someone's watching her…
---
What do you think about this review?
Comments
No comments posted.

Registered users may leave comments.
Log in or register now!