"Marvelous Book, Plenty of Fun and Excitement"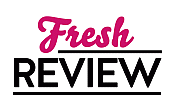 Reviewed by Diana Troldahl
Posted March 7, 2018

Still on the run from the Covenant, Antimony Price loses herself in the anonymity of a low-scale job in Lowryland, a Florida theme park. Luck seems to be going her way, and life is basically ok, despite missing her family more than she ever thought possible. When freak accidents begin to occur, almost always in her vicinity something begins to smell rotten in Lowryland.
TRICKS FOR FREE is book seven in Seanan McGuire's InCryptid series, the second featuring Antimony Price. I thoroughly enjoyed reading this. Antimony, having struggled to bridge the gap between teen and adult in MAGIC FOR NOTHING, comes into her own in TRICKS FOR FREE. Important character development (and loads of fun skating), plenty of mystery, action, and a smidgen of romance are only the icing on the cake to one of the best-laid storylines I've read. I particularly enjoyed the people from Antimony's past who become integral to the plot. We were teased with glimpses in book six, but in book seven we learn more about them. There is even someone from book three, HALF-OFF RAGNAROK, included, who I always wanted to know more about.
Seanan McGuire is also writes the October Daye series, among others. I am greatly anticipating book eight in the InCryptid series, as will many other readers. One slight warning, unless you really don't mind reading books out of order, you will want to at least begin with book six, MAGIC FOR NOTHING, rather than plunge in to TRICKS FOR FREE.
SUMMARY
The seventh book in the funny and fast-paced InCryptid urban fantasy series returns to the mishaps of the Price family, eccentric cryptozoologists who safeguard the world of magical creatures living in secret among humans.
Penance, noun:
1. Punishment for past actions.
2. An attempt to pay for what can't be bought.
3. See also "exile."

Antimony Price is on the run. With the Covenant on her tail and her family still in danger, she needs to get far, far away from anyone who might recognize her--including her own mice. For the first time in a long time, a Price is flying without a safety net. Where do you go when you need to disappear into a crowd without worrying about attracting attention? An amusement park, of course.
Some people would call Lowryland the amusement park. It's one of the largest in Florida, the keystone of the Lowry entertainment empire...but for Annie, it's a place to hide. She's just trying to keep her head down long enough to come up with a plan that will get her home without getting anyone killed. No small order when she's rooming with gorgons and sylphs, trying to placate frustrated ghosts, and rushing to get to work on time.
Then the accidents begin. The discovery of a dead man brings Annie to the attention of the secret cabal of magic users running Lowryland from behind the scenes. They want the fire that sleeps in her fingers. They want her on their side. They want to help her--although their help, like everything else, comes with a price.
No plan. Minimal backup. No way out. Annie's about to get a crash course in the reality behind the pretty facade. If she's lucky, she'll survive the experience.
---
What do you think about this review?
Comments
No comments posted.

Registered users may leave comments.
Log in or register now!