"A scrumptious romance with a scarred hero who gets a second chance at love!"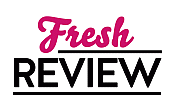 Reviewed by Miranda Owen
Posted March 3, 2018

Romance Historical | Romance Erotica Sensual
WHAT THE EARL NEEDS NOW is the second book in Michelle Willingham's The Earl Next Door series. This is a terrific book for readers who are fascinated by stories with wounded heroes, second-chance romances, and readers who enjoy the "brother's best friend" trope. I really like how Michelle Willingham throws a few twists and turns into this story and puts a new slant on the scarred hero classic theme.
Michelle Willingham gives a little prologue at the opening of WHAT THE EARL NEEDS NOW, detailing how Lily Thornton and Matthew Larkspur, the Earl of Arnsbury entered into an unofficial form of marriage before he left the country. The story then picks up with Matthew returned to England a scarred and slightly morose man. Usually in these types of stories, the focus is on the hero and how he deals with his trauma. In WHAT THE EARL NEEDS NOW, although struggling with his PTSD, Matthew soon realizes that he should have held Lily close instead of initially trying to push her away. The focus of the story then shifts to Lily and whether she can trust Matthew with her heart after he rejected her.
There are two major stories in WHAT THE EARL NEEDS NOW: Matthew and Lily's second chance at love, and mysterious forces at work to destroy Matthew. I like how Michelle Willingham balances the suspense and hint of mystery with the romance. I wasn't sure if I would like Matthew at first, mainly because I generally don't enjoy stories in which the hero pushes the heroine away for her own good. I was happy that this hero sees the error in his thinking, and tries to change his life. I was thoroughly charmed by this hero, by his determination to win back Lily's trust and prove his love. Matthew's courtship starts out sweet, but things quickly heat up because of the love that's always existed for this couple. The fun outings and tender seduction make this story such a treat for historical romance fans.
WHAT THE EARL NEEDS NOW is a scrumptious romance with a scarred hero who gets a second chance at love. The shadowy villains in WHAT THE EARL NEEDS NOW only draw Matthew and Lily closer together as they work together. I look forward to hopefully reading about Lily's brother James and her friend Evangeline in a future book by Michelle Willingham.
SUMMARY
Lily Thornton waited two long years for the return of her beloved husband, the Earl of Arnsbury. But the man she married in secret has no memory of her.
After being tortured in India, Matthew Larkspur can hardly return to a normal existence. He cannot sleep at night, and he knows he is not the man Lily needs. A haunted darkness festers inside him, turning him into a beast who does not deserve the love of a beauty.
But beneath his tormented scars lies the man Lily has loved all her life. And she refuses to give up on him, especially when his wildness stirs her blood…
---
What do you think about this review?
Comments
No comments posted.

Registered users may leave comments.
Log in or register now!