"Now I know what suffering from a book hangover really means"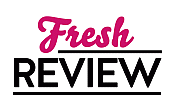 Reviewed by Monique Daoust
Posted March 1, 2018

As so many in the historical romance community, I was instantly infatuated with Dr. Garrett Gibson, introduced previously in The Ravenels. I counted the days until the release date of this book, and for this reason, my review might not be as polished as it should be. I will not attempt to spout lyrical drivel, my opinions of HELLO STRANGER come straight from the heart, from a reader completely enamored of a literary character, that of Dr. Gibson.
In the summer of 1876, Garrett Gibson is the only female medical doctor in England, and for a few weeks she's had the impression of being watched. And she is, by Ethan Ransom, of the Home Office. Dr. Gibson sees to the medical needs of the poor in London's East End, but even though she knows self-defense, the streets at night are dangerous for a woman. Garrett and Ethan had met twice, he admired her from afar and swore he would not let harm come to her. And the day comes when Ethan's shadowing Garrett was not for naught. He can help her improve her self-defence skills if it's the only thing he can offer her because of his work as a spy, while his presence makes Garrett realize that she is a woman as well as a scientist.
Lisa Kleypas is known as a wordsmith extraordinaire, and her prose is as scintillating as ever: the dialogues irreproachable; the characters works of art; but what makes HELLO STRANGER a truly exceptional novel is Ms. Kleypas' outstanding attention to historical detail. The author's meticulous research on medicine is most enlightening, adds to the depth of the story and also contributes to character development. There is not a single element in HELLO STRANGER that does not serve a purpose, and everything is brilliantly done. HELLO STRANGER is also a romance that will convince cynics true love exists and is worth fighting for, but it is also one of the most accurate depictions of the spy world I have ever read. What is truly amazing is how well all the various parts form a coherent and captivating whole.
As much as I love Garrett, Ethan is also a spectacular character, and I think I fell in love with him even quicker than Garrett did. Ethan is a spy, and the suspense is remarkably well-crafted and kept me on the edge of my seat until the end. And the romance, the all-consuming passion that develops between Garrett and Ethan rivals that of the classics; I believed in every gesture, every word, every caress; it is glorious! HELLO STRANGER is a very intense story, and thankfully the irresistible West Ravenel provides a dash of relief with his charm and quick wit; we haven't seen the last of him. Don't overlook the Author's Note as it provides fascinating insights into the writing of HELLO STRANGER.
Now that I have devoured HELLO STRANGER, I will savor it slowly, again and again. In closing, this sentence from Lisa Kleypas summarizes all that this extraordinary romance encompasses: "Your shadow on the ground is sunlight to me."
SUMMARY
New York Times bestselling author Lisa Kleypas delivers a scintillating tale of an unconventional beauty who finds passion with the spy who can't resist her
A woman who defies her time
Dr. Garrett Gibson, the only female physician in England, is as daring and independent as any man—why not take her pleasures like one? Yet she has never been tempted to embark on an affair, until now. Ethan Ransom, a former detective for Scotland Yard, is as gallant as he is secretive, a rumored assassin whose true loyalties are a mystery. For one exhilarating night, they give in to their potent attraction before becoming strangers again.
A man who breaks every rule
As a Ravenel by-blow spurned by his father, Ethan has little interest in polite society, yet he is captivated by the bold and beautiful Garrett. Despite their vow to resist each other after that sublime night, she is soon drawn into his most dangerous assignment yet. When the mission goes wrong, it will take all of Garrett's skill and courage to save him. As they face the menace of a treacherous government plot, Ethan is willing to take any risk for the love of the most extraordinary woman he's ever known.
---
What do you think about this review?
Comments
No comments posted.

Registered users may leave comments.
Log in or register now!