"Believing in the impossible"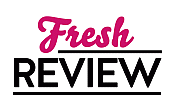 Reviewed by Helen Williams
Posted March 1, 2018

Romance Suspense | Romance Western
TRUE TO YOU in the Montana Heat series will pull your heart strings in all directions. The woman in this story has been betrayed and used by people she trusted. She has suffered some painful and unbelievable abuse. You can understand why she doesn't trust people. Jennifer Ryan has this uncanny ability where she gives you insight into her characters. The females are some of the strongest women you will read about. They go through some horrendous situations but show remarkable strength. There is so much pain in this story because this woman has been through so much pain and disappointment from people she trusted and thought she could rely on.
Undercover DEA Special Agent Dawson King has spent five months in prison to establish a fake identity as Chris "Flash" Hickman in order to bring down a ruthless drug dealer. The avenue to bringing down this drug dealer is through his daughter, Cara Potter, who owns a coffee shop where she offers second chances to recently released prisoners. King's job is to determine whether Cara in on the right side of the law or if she is part of her father's drug cartel. But after meeting Cara and working with her King has seconds thought about how to bring her father down. He has a job to do but tries to find a way that will cause Cara less pain. But in the end she will encounter a terribly, unsuspecting pain that will leave her reeling. It will make you wonder if it's possible for a person to come back from such pain. King wants to show Cara that she can trust her feelings for him.
That's the beauty of a Jennifer Ryan novel. She makes you believe in the impossible. This is a great story about believing in love when all the evidence proves otherwise. A father that lead a life that was abhorrent to his daughter proves just how much he really loved her. And the one person in her life she trusted since she was a child proved to be the biggest heartache to her. This is a wonderful, thought provoking series. I recommend anything written by Jennifer Ryan.
SUMMARY
A Montana Man risks everything for the woman he loves . . .
Undercover DEA Special Agent Dawson King spent five months in a Montana prison establishing a fake identity to take down a ruthless drug dealer and put him behind bars. Except there's a wild card . . . the killer's beloved daughter. Cara Potter may appear to be on the right side of the law, but King has learned the hard way to trust no one—even someone as tantalizing as the coffee shop owner. She's irresistible . . . but is she also dangerous?
From the moment he enters her life, King makes Cara . . . nervous. The handsome drifter says he wants to get his life together . . . but there is something about him that doesn't quite ring true. Cara wants to believe in him, yet she holds back despite the way he awakens dormant dreams and leaves her breathless with his sexy smile, steamy kisses, his every touch.
When the explosive truth comes out and she's betrayed by the ones she loves, Cara must decide—can she trust her heart, or should she listen to her head?
---
What do you think about this review?
Comments
No comments posted.

Registered users may leave comments.
Log in or register now!