"Another amazing run-for-your-life story."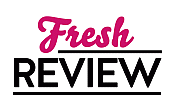 Reviewed by Sandra Wurman
Posted March 1, 2018

Romance Suspense | Romance Western
When you are a book reviewer it is an uneasy decision to delve into a series. There are many obstacles to consider including what part of the story will be missing if all the books in the series are not read or perhaps read out of order. Well that's the beauty of a Jennifer Ryan series. Her books stand alone as well as part of an engrossing series. I quite often read them out of order so I feel I am a good judge of whether the Montana Heat series is worth diving into. The answer is a resounding yes, but I would be remiss in not suggesting that each book is well worth reading. MONTANA HEAT: TRUE TO YOU is book three. Each book centers on drug trafficking, DEA agents, and peripheral characters that spice up the story while at the same time bring in the human emotional aspect. How else could these stories be categorized as romances? There's no denying the fact that Jennifer Ryan convincingly portrays the grit of this underworld. Lives are damaged and destroyed. Trying to survive while enmeshed in this world is a talent that is honed under the worst imaginable conditions. Moving on seems impossible, but without hope and dreams life just isn't worth living.
That's one of the common threads shared by the central characters in MONTANA HEAT: TRUE TO YOU. Cara Potter is the daughter of Iceman who keeps alluding the net cast by the DEA and candidly other drug traffickers. Iceman is on a multitude of hit lists. Cara has lived her entire life trying to escape her father's world but unfortunately hasn't always been successful. Now she has established herself in Montana, running an out of the way café whose food and good spirits attract an eclectic group of customers. She runs a side business as well. No not drugs. Cara is a do-gooder with a huge heart, but there is no room for romance in this young woman's life. The only family she has is her father and his brother -- Uncle Otis. Neither of these men are a candidate for male role model. And she fears, hates, and distrusts her father with very good reason.
DEA Special Agent Dawson King, known as King to friends and as Flash to the underworld, has spent much of his life ending strings of drug trafficking. King is a sharpshooter, a sniper whose talents have been often been called upon. He recently spent time in prison developing a cover identity as Flash for his newest assignment. You guessed it. Iceman. And the only person the DEA sees as having any connection with Iceman is his daughter Cara who seems too good to be true.
So it is only natural that Flash imbed himself in Cara's world working at her café as a parolee in need. It is the perfect cover. But Flash quickly discovers that Cara's presence in Iceman's world is definitely on the peripheral. In fact, she seems to be doing all she can to put a kibosh in Iceman's business. This could eventually put her in great peril and that's something that Flash cannot accept.
Working together with cross purposes isn't really a great base for any kind of a relationship. But these two don't seem to know anything about relationships. Neither Cara nor Flash feel they are relationship material. Any dreams of life beyond their current world are just plain impossible to think about much less dream of attaining. Both deserve so much better. In MONTANA HEAT: TRUE TO YOU, Jennifer Ryan keeps our hopes alive for these two fabulous characters.
SUMMARY
A Montana Man risks everything for the woman he loves . . .
Undercover DEA Special Agent Dawson King spent five months in a Montana prison establishing a fake identity to take down a ruthless drug dealer and put him behind bars. Except there's a wild card . . . the killer's beloved daughter. Cara Potter may appear to be on the right side of the law, but King has learned the hard way to trust no one—even someone as tantalizing as the coffee shop owner. She's irresistible . . . but is she also dangerous?
From the moment he enters her life, King makes Cara . . . nervous. The handsome drifter says he wants to get his life together . . . but there is something about him that doesn't quite ring true. Cara wants to believe in him, yet she holds back despite the way he awakens dormant dreams and leaves her breathless with his sexy smile, steamy kisses, his every touch.
When the explosive truth comes out and she's betrayed by the ones she loves, Cara must decide—can she trust her heart, or should she listen to her head?
---
What do you think about this review?
Comments
No comments posted.

Registered users may leave comments.
Log in or register now!