"A cup of mystery, a pinch of humor, and a dash of kitty follies"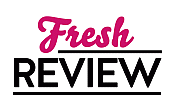 Reviewed by Monique Daoust
Posted March 1, 2018

Mystery Cozy | Mystery Amateur Sleuth | Mystery Woman Sleuth
Wedding bliss didn't last too long for Hannah Swensen. Her husband has vanished, but was it deliberate or not. Is Ross alive or dead? Hannah is teary-eyed, wonders if there is something wrong with her; but soon she has more worries to contend with as Ross' assistant P.K. at KCOW TV is murdered, or was Ross the intended victim? Then puzzling things start creeping up concerning Ross. Hannah goes on investigating mode while manning a food stand at Sally's Holiday Gift Convention, but the case is proving to be unsolvable...
RASPBERRY DANISH MURDER is a really terrific mystery, and definitely one of the best books in the Hannah Swensen Mystery series. I had my doubts as to how Hannah getting married would affect the series, and to my surprise, it has given it a second wind; and my mind is spinning at the possibilities! All the gang is back in fine form, and it was lovely to see second-grader Tracey -- Hannah's niece -- I thought she was cute and genuinely funny. Hannah's cat Moishe seems under the weather, and this was also wonderfully clever.
The way Hannah handled the murderer at the end was very dramatic, but how she dealt with the situation had me laughing out loud at the same time. It was such an ingenious yet matter-of-fact way of dealing with a murderous villain. I thought RASPBERRY DANISH MURDER was exceptionally well structured, the pace never faltered. The clues to the mysteries alternated nicely with the baking and the eating, and the very entertaining feline segments. I also like that, in the course of the story, Joanne Fluke ever so subtly inserts tidbits of useful advice that could prove helpful, if not sometimes lifesaving for readers. RASPBERRY DANISH MURDER could prove hazardous to one's diet, because those recipes nearly sent me running to the nearest bakery! It was such a fun book, I already cannot wait for the next installment. Ross has really shaken things up!
SUMMARY
Thanksgiving has a way of thawing the frostiest hearts in Lake Eden. But that won't be happening for newlywed Hannah Swensen Barton—not after her husband suddenly disappears . . .
Hannah has felt as bitter as November in Minnesota since Ross vanished without a trace and left their marriage in limbo. Still, she throws herself into a baking frenzy for the sake of pumpkin pie and Thanksgiving-themed treats while endless holiday orders pour into The Cookie Jar. Hannah even introduces a raspberry Danish pastry to the menu, and P.K., her husband's assistant at KCOW-TV, will be one of the first to sample it. But instead of taking a bite, P.K., who is driving Ross's car and using his desk at work, is murdered. Was someone plotting against P.K. all along or did Ross dodge a deadly dose of sweet revenge? Hannah will have to quickly sift through a cornucopia of clues and suspects to stop a killer from bringing another murder to the table . . .
---
What do you think about this review?
Comments
5 comments posted.
Re: A cup of mystery, a pinch of humor, and a dash of kitty follies

A debt of gratitude is in order for a magnificent offer. Your article has demonstrated your diligent work and experience you have in this field. Splendid .i cherish it perusing. best selenium supplement
(Jack Statham 6:14pm July 15)
The then version 1945 t1970 or the now version 2010, in order tprovide a comparison between the twI will offer, in addition tmy recollections, a few bygone happenings and circumstance conveyed tme by my predecessors on my mother's side of the family, all residents of the Keys and Key West dating back 150 plus years ago, some still living there miami to key west
(Jack Statham 7:44am July 28)
This substance is composed extremely well. Your utilization of organizing when mentioning your focuses makes your objective facts clear and straightforward. Much obliged to you. débouchage WC
(Jack Statham 11:14am August 6)
This is an extraordinary moving article.I am practically satisfied with your great work.You put truly extremely supportive data. Keep it up. Continue blogging. Hoping to perusing your next post. drip likes instagram
(Jack Statham 9:19am August 8)
You make such a variety of extraordinary focuses here that I read your article a few times. Your perspectives are as per my own particular generally. This is incredible substance for your perusers. site para ganhar seguidores no instagram
(Jack Statham 4:58am August 16)
Registered users may leave comments.
Log in or register now!