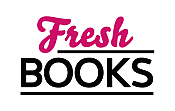 Curl up with a great March read!
"Let yourself be swept away by this scintillating romance"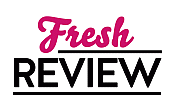 Reviewed by Monique Daoust
Posted March 1, 2018

It was not a charitable thing to do, but in a way, Lady Olivia Howlett was pleased that her sister Eleanor had married another, and not Bennett, Lord Carson. Olivia knew that Bennett was "the One," surely, he realized that! Olivia is prone to speaking and acting before thinking, and she humiliates herself in front of Bennett and also unfortunately, Mr. Edward Wolcott, Bennett's friend since school. Edward is exceedingly wealthy, tremendously handsome, has impeccable manners and education, and he is also illegitimate.
LADY BE RECKLESS is my favorite Megan Frampton book to date, and possibly her best as well. Ms. Frampton gives an inspired twist to the unlikely romance between a "bastard" and a lady of the aristocracy in the Victorian era and makes it believable and utterly delightful. Imbued with her irresistible sense of humor, LADY BE RECKLESS features Ms. Frampton at her artistic best. The writing is as smooth, as sophisticated, and as refined as the finest cashmere. The descriptions sparkle with pertinent and lovely details, and the characters are assuredly the author's most charming ever. Olivia is imperious, a bit selfish, quite bossy; she will not back down when she sets her mind on something. She is also kind-hearted, if judgemental, but she's working on the latter. Edward is, as deemed by Olivia, "adorable and endearing," but he knows his worth, even if the Ton won't see it.
I was cheering for Olivia and Edward from the onset because they are such formidable characters, they belong together, and I loved how Ms. Frampton proceeded to bring them closer. It felt natural and inevitable. The sexual tension simmers, sizzles, sparkles, and combusts; it seemed to emanate from the characters, and not from an author's pen -- or keyboard keys. Edward's backstory is superb, his relationship with his father, Mr. Beechcroft is unusual and a most welcome one. Mr. Beechcroft is only one of the splendid secondary characters in LADY BE RECKLESS: poor Bennett is intriguing and very appealing; Pearl and Ida, two of Olivia's sisters, are fabulous. The dialogues are brilliantly written, and every conversation feels genuine. There are also all sorts of unexpected lovely things that left me joyful, tearful, and everything in-between. I was under Megan Frampton's spell throughout LADY BE RECKLESS; let yourself be seduced by this enchanting romance!
SUMMARY
The Duke's five daughters have beauty, breeding, and impeccable reputations. Or at least, they did. Now that two have chosen to follow their hearts, can the others be far behind?
Lady Olivia refuses to repeat her siblings' scandalous mistakes. Instead, she will marry the lord rejected by her sister and help with his good works. When he resists, Olivia forms another plan: win his lordship's admiration by helping his illegitimate best friend find a bride. How difficult can it be to transform the rakish Edward Wolcott into a gentleman? To ignore his virile good looks? To not kiss him in a moment of impulsive madness? Apparently, very difficult indeed.
Edward Wolcott promised his ailing father he would marry well, and it appears Lady Olivia wishes to assist him. The sparkling firebrand intends to smooth his way through London's ballrooms, parlors, and eligible ladies, while all Edward's thoughts suddenly revolve around bedrooms . . . and Lady Olivia herself. Only a scoundrel would seduce the duke's most dutiful daughter. And only a truly reckless lady would risk everything to be in his arms . . .
---
What do you think about this review?
Comments
No comments posted.

Registered users may leave comments.
Log in or register now!