"Strong beginning to a new series!"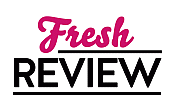 Reviewed by Annetta Sweetko
Posted March 1, 2018

Romance Suspense | Romance Military
The daughter of a crime lord, Amara Resnova has endured much in her short life and has come to a COLLISION POINT and must find answers. After a kidnapping that she suffers amnesia from the trauma she endured, she isn't sure who she can turn to. She turns to Riordan Malone a former bodyguard, who was much more than that in the past, but can she really trust him?
Rory's heart belongs to Amara. He loved her and lost her but now that she is back, can he help her find her memories and erase the danger she is in? Nothing on this earth will stop him from protecting her now!
COLLISION POINT is book one of Lora Leigh's new Brute Force series. This series promises to be packed with "powerful men, steely women, and explosive passion." This is also a spin off of the author's Elite Force series. If you have not read those there might be a few moments of confusion, but the main characters are Rory and Amara and their story leads the way.
Their relationship is a bit tangled as they began in the past as secret lovers and that was something that would not happen again as far as Rory was concerned, they would be lovers but there would be no secret. Because of Amara's amnesia, she doesn't completely remember their relationship, but the lust factor is over the top. The emotional side is slow growing which does add to the interest in this couple as they get to know each other again and learn who they were and who they will be. He comes off a bit overboard as an alpha male and she is a mixture of sassy, innocent, strong-willed, and determined. I guess you can say once once the head-butting stops they are a perfect match for each each other.
As with all of Ms. Leigh's books COLLISION POINT is filled with action, intrigue, and a lot of steamy, seductive scenes. I look forward to finding out what this author has planned for book two.
SUMMARY
The first novel in a brand new series featuring former Navy SEALs from #1 New York Times bestselling author Lora Leigh
The fiercest of warriors and protectors, Rory Malone is a force to be reckoned with. Honed from the strong Irish stock of their father and sharpened to a razor's edge, Malone men live for one single purpose: to the protect the women who own them, body and soul. From the moment he saw Amara Resnova, he knew she was his.
But Amara, daughter of a notorious crime boss, is a force in her own right. Betraying her father to escape, she's finds herself in the arms of her own, powerful protector. But can Rory trust that a sheltered crime boss's daughter has really left that life for good? And can Amara see past the brutal fighter Rory can be, and see the fire that burns for her within?
---
What do you think about this review?
Comments
No comments posted.

Registered users may leave comments.
Log in or register now!