"As they scramble for survival, can they find love or will secrets push them apart?"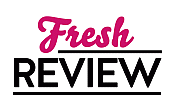 Reviewed by Patti Loveday
Posted February 13, 2018

Romance Suspense | Inspirational Romance
TROUBLED WATERS is the fourth book in the Montana Rescue book series written by Susan May Warren. This is the first book that I have read in the Montana Rescue series and the first book I have read from this author. I feel that it can easily be read as a standalone novel even though it is the conclusion of Ian and Sierra's love story. You will root for them to be together as you experience firsthand their love story. There is a brief catch up summary at the beginning of the novel so that you will know enough backstory to understand this current novel better.
Warren really outdid herself writing this extraordinary story with its powerful spiritual message. When Sierra agrees to a three-day excursion aboard Ian's yacht, she has no idea what is in store. Then a nightmare of a wave washes the yacht's passengers overboard leaving Ian and Sierra scrambling for survival. Will a secret keep them apart or bring them closer together? Warren includes characters from her previous novels within this current novel to help mesh together the Montana Rescue Book Series. The characters are written so vividly, and realistic they seem as if they can jump right off the pages. She also weaves in faith, danger, suspense, and romance in a way that is powerful yet heartbreaking at the same time. You will find powerful and heartfelt messages within this story that will pull at your heart strings. TROUBLED WATERS is a story that will not be easy to forget and one that you will read again. I look forward to reading the next book in this series.
SUMMARY
A three day excursion turns into a nightmare when a rogue wave washes the passengers overboard, leaving Ian and Sierra scrambling for survival. Sparks ignite as they wait for a rescue, but will a secret keep them apart?
Billionaire Ian Shaw can have everything he wants--except a happy ending. Or at least that's what it feels like with his fortune recently liquidated, his niece, Esme, still missing, and the woman he loves refusing to speak to him. In fact, he doubts she would date him even if they were stranded on a deserted island.
Despite her love for Ian, Sierra Rose knows he has no room in his life for her as long as the mystery of his missing niece goes unsolved. The only problem is, Sierra has solved it, but a promise to Esme to keep her whereabouts secret has made it impossible to be around Ian.
When the PEAK chopper is damaged and Sierra lacks the funds to repair it, Ian offers a fundraising junket for large donors on his yacht in the Caribbean. But the three-day excursion turns into a nightmare when a rogue wave cripples the yacht and sends the passengers overboard. Shaken up and soaked to the bone, Ian finally has a chance to test his theory when he and Sierra do indeed find themselves washed up on a strange, empty shore.
It will take guts and gumption for the PEAK team to rescue the duo. But it will take a miracle to rescue Ian and Sierra's relationship.
Excerpt
Oh, this was a bad idea.

Epically, abysmally, horrendously bad. The kind of betrayal that just might end any hope of resurrecting Sierra's already tattered relationship with her former boss/friend/the man she couldn't seem to stop loving.

Billionaire heartbreaker Ian Shaw.

Not that she and Ian had much in the way of friendship over the past year, but . . . well, the hope of reigniting that ember between herself and Ian still flickered . . .

Oh, who was she kidding? Sierra never had even the remotest chance of Ian seeing her as anything more than his former secretary, and her current decision had everything to do with regret, redemption, and the hope of putting things right. So maybe it didn't matter that this could backfire on her.

Besides, it was high time Esme Shaw came home. And if anyone could engineer a homecoming, it was Sierra Rose, former executive secretary and current administrative assistant of the PEAK rescue team.

Sierra stood on the broken pavement in front of a three- story foursquare house that had lived a former, grand life as a stately, prairie-style home, with its boxy frame, overhanging eaves, and deep front porch. Situated in the historic neighborhoods of uptown Minneapolis, it seemed the perfect place for a fugitive to hide.

Light from the third-story dormer windows suggested someone —hopefully Esme—was home.

Except, the name on the postal records said Shae Johnson, a nice Swedish name that Esme, with her wheat blonde hair and blue eyes, could certainly pull off.

Sierra stepped up to the porch, past the early autumn clutter of decaying gold and red leaves. She pressed her hand against her stomach, blew out a breath, and pushed the doorbell.

The sound bellowed through the house.

Sierra listened for footsteps, her heartbeat pounding against the dying echo of the gong.

Maybe she hadn't recognized the tentative, halting voice on the recording. After all, she'd listened to nearly two hundred leads.

What were the chances that she would be the one to land Esme's call—and not Ian, or even Ty, who had helped Ian sort through the nearly seven hundred calls that came in after the America's Missing episode.

Ian had engineered the episode, detailing the case of the remains of a Jane Doe the team had found in Glacier National Park last summer. He clung to the wild hope that finding Jane's true identity would somehow lead to clues about Esme. Especially since the sheriff had supposedly found a gold necklace like the one Esme owned on the body. Only problem was, the body turned out not to be Esme's, and the whys of how the necklace came to be on the victim were still unknown.

It had Ian plotting scenarios that kept him awake, pacing and generally obsessing over finding his missing niece. Sierra couldn't live in his world any longer.

Not when she believed in her heart that Esme didn't want to be found.

At least not by her uncle Ian.

Footsteps echoed from inside the house, and Sierra braced herself as an image formed in the cut glass of the front door.

Maybe she shouldn't have gotten involved, shouldn't have succumbed to the need to fix the past.

Esme going missing had sort of, just a little, been Sierra's fault. And she'd invested four long, dedicated years running down every lead Ian stirred up. Most of all, helping vet callers gave her, pitifully, the smidgen of a reason to stay on Ian's radar. Or at least keep him on hers.

Despite the better sense that she should completely walk away from a man who had surely walked away from her.

Or at least let her go without a backward glance to her years of dedication.

The door opened.

A short brunette stood in the frame. She wore a maroon University of Minnesota sweatshirt and yoga pants and stood barefoot despite the nip of the late-August evening.

"Can I help you?"

Not Esme. She remembered Esme's voice crackling through the recorded line, just a little breathless and tentative enough to interject truth into her words.

"Jane Doe was murdered. I saw it all. She was pushed to her death off . . . off Avalanche Creek."

Which exactly matched the cause of Jane's death—blunt force trauma. And the location of the remains.

And why, perhaps, Esme had run. Was still running.

"I'm looking for . . . Shae. Shae Johnson—"

"Sierra. What are you doing here?"

Although Sierra had wildly hoped to be right, that finally she'd be able to look into Esme's beautiful blue eyes, pull her into her arms, maybe weep with relief, nothing prepared her for the sight of a grown-up Esme Shaw. With raven-black hair, a tattoo sneaking up the side of her neck, and rows of piercings outlining her ears.

She stood with one hand on the polished stair rail, wearing a pair of ripped skinny jeans and a tank under an oversized flannel shirt rolled up past her elbows. She wore her hair down, straight and pushed back behind those deeply studded ears.

Yet she still possessed stunning blue eyes.

Had it not been for those blue eyes, Sierra might not have recognized the woman she'd known as a headstrong, lovestruck teenager embroiled in a Romeo and Juliet romance so many years ago.

Only, in this scenario, Juliet had lived.

Esme headed down the stairs, glanced at her pixie friend, and grabbed Sierra by the hand. "You'd better come inside."

She yanked Sierra across the threshold and closed the door behind her. And then, as her friend/roommate raised an eyebrow, Esme stepped back and crossed her arms over her chest. Considered Sierra.

Okay. So not quite the homecoming moment Sierra had imagined.

"Esme—"

"Shae, please." She didn't glance at her friend, who frowned. "Esme died a long time ago."

"No, she didn't," Sierra said softly, and then, because she couldn't help it, she put her arms around the girl.

Shae didn't move to embrace her back. But she shook, her breath shuddering.

Sierra leaned back, took the girl by her shoulders, and met her eyes. "No one knows I'm here."

Shae exhaled, but her face still bore a shade of question.

"Not even Ian."

Shae nodded then and glanced at her roomie, who was clearly enthralled by the sudden mystery of the identity of the woman she knew as Shae. "This is my uncle's secretary and my, um, friend. Sierra Rose."

"Brittany Pierce," said the woman and shook Sierra's hand.

"We need to talk," Sierra said to Shae when Brittany let her go.

"I gotta run," Brittany said. "I have class. Shae, you coming?"

Shae's gaze never left Sierra's. "Nope. Tell the group I'll meet them later." She nodded up the stairs for Sierra to follow.

Four bedrooms upstairs, and Shae's faced the tiny fenced-in backyard. A college student's bedroom, evidenced by the books piled on the floor, a painted blue chair pulled up to the chipped table Shae clearly used as a desk, and on it, a laptop.

A comforter lay tousled on the twin bed, and another chair acted as a bedside table, complete with alarm clock and an iPhone. A black and white poster of Marilyn Monroe hung over the bed, and a lime-green painted chest of drawers anchored the far wall.

An eclectic mix of garage sale finds, creatively overhauled.

Shae pulled out the chair at the desk, offered it to Sierra, and sank onto the bed, pulling up her leg to embrace it. She wore black nail polish on her toes, her fingers."How'd you find me?"

Sierra sank down on the chair. "Your phone call."

"I didn't leave my name."

"Ian set up a system that traced the GPS location of the calls—"

"Isn't that illegal?"

"Maybe, but Ian was desperate."

"I thought you said he didn't know!"

Sierra held up her hand. "He doesn't. I hired a guy, and he found you—or at least where you placed the call."

Shae stood up then, walked to the window. "It was just a stupid impulse. I saw the show and thought—I couldn't let him get away with it anymore . . . and then I got scared and hung up."

Sierra let those words sink in. "Which is why you didn't leave the name of the killer, I'm guessing."

Shae nodded but didn't look at Sierra.

Sierra sighed. "Jane Doe's name is Sofia d'Cruze, by the way. She was a foreign exchange student from Spain."

Shae had her back to her, her arms folded over her chest, her fingers pressing into her arms.

"Esme—Shae, you saw it, didn't you? The murder?"

She nodded.

Silence.

Finally, she turned. Wiped her fingers under her eyes. "Dante and I saw it." She blew out a breath, came back over to the bed, and sat on it. She leaned against the wall, grabbing her pillow to her chest. "We were running away together."

Sierra didn't move, didn't even nod, the fight rushing back to her. The dark memory of Ian finding Esme and her boyfriend, Dante, in a romantic clench. Ian's fear that his grand plan for Esme's future might unravel. His ultimatum that she break it off with Dante.

And his despair the next morning when Esme vanished. All of it could have been avoided, maybe, if Sierra had just told him the truth about the teenagers.

"I loved him." More tears, slow and streaking down Shae's cheeks. "I was so stupid."

"You were young."

"I was . . . entitled. I had no idea what Uncle Ian had gone through to give me a future. I thought he was being a dictator, demanding that Dante and I break up." She closed her eyes. "I was such a fool."

"Esme—"

She looked up, the mascara now gathering in the wells of her eyes. "Really, it's Shae. Esme was a privileged brat."

Sierra closed her mouth before it sagged open.

"Esme got her boyfriend killed."

Sierra stared at her.

"We were hiking out, down the trail along Avalanche Creek, when we heard fighting. Dante told me to get down, and we watched as a man tussled with this Sofia woman. He slapped her, and Dante was furious. But we were on the other side of the river—there was nothing we could do. I wanted to shout, maybe distract him so the woman could get away, but Dante told me to keep quiet."

She stared straight ahead, her voice falling, as if seeing it again.

"And then the man pushed her. She went flying into the ravine, and I . . ." She shuddered. "I screamed." Her eyes closed, as if in pain. "I screamed. And the man turned and saw us."

She opened her eyes, looked at Sierra. "Dante grabbed my hand, and we took off, back up the trail. I thought, if I could get to Uncle Ian . . ." She reached over and pulled a tissue from a box on the floor. Wiped her eyes, the mascara washing off in a wave.

She swallowed, blew out a breath, leaned her head back. "We didn't make it. I don't know if it was me—I was freaking out, maybe slowing us down—but the man ran down the trail and over the bridge and caught up with us. He . . ." She made a noise, something of grief or horror that seemed to shake through her. "Dante tried to protect me. The man had me by the neck, ripped off my necklace, and Dante tried to wrestle him off. He distracted him long enough for me to get away. I ran down the trail and hid in the woods . . ." She nodded then, as if settling upon the truth. "He killed Dante as I watched. Then threw his body in the river."

Sierra couldn't move.

"I ran. And just kept running. I don't know how, but I found this little house in the woods. And a woman there who calmed me down. I could barely speak, let alone tell her what happened. I spent the night there, and she took me to the other side of the park, and I just . . . just kept running."

Just kept running. "Why didn't you come home?"

Shae shook her head.

"Shae—"

"No, see, he's still out there."

"How do you know? He might be dead or a tourist or—"

"He's very much alive. And still living in Mercy Falls." And that was when Shae looked toward the window at the twilight that had begun to fall over the skyline of Minneapolis.

Sierra tried to scrabble her words into a coherent thought. "Do we . . . does Ian know him?"

Her stomach clenched when Shae nodded. "Which means that you're safer if you don't know."

"Shae!"

"He can't hurt you if you don't suspect him." She got up, tossed her pillow to the floor. "I should have never called. I was . . . angry. And I just kept thinking of the way he . . ." She breathed in. "I loved Dante. The last thing he shouted was my name."

Oh, Shae. Sierra got up and reached out for her, but Shae held up her hand. "I'm okay. I've moved on. I had some money, and I used it to get me to Fargo, North Dakota. I got a job and finally moved down to Minneapolis. Became Shae along the way. And now I'm in my second year at the Minneapolis College of Art and Design. I'm starting over, and so should Uncle Ian."

"Ian is obsessed with finding you."

Shae sighed.

"He loves you. And he blames himself for you running away."

Shae tightened her lips, and Sierra thought maybe she'd hit a hot button.

"Please, just meet with him. Tell him you're alive. Explain to him—"

"And get him and everyone I love killed?"

Her words shuddered through Sierra. "Really?"

Shae lifted her shoulder. "Maybe. I don't know. But . . . wouldn't you do anything to keep someone you loved safe?"

"Ian has resources. He can take care of himself. Give him a chance. Come home, tell him your story, and let him bring Dante's killer to justice."

Shae's jaw tightened.

"He's mentioned offering a million-dollar reward for anyone who knows anything about your disappearance."

Shae sucked in a breath. "No, please, he can't—"

Sierra held up her hand. "I'll try and talk him out of it—"

"He'll do anything for you, Sierra. Please."

Sierra wanted to wince. "Uh, no, he won't. Not only do I not work for him anymore, but we're barely talking."

"What? Why?" Shae grabbed her hand now, a strange show of panic. "You two belong together."

Sierra just stared at her.

"I wasn't so consumed with my own problems that I couldn't see that Uncle Ian was crazy about you. What happened?"

You vanished. But Sierra kept her mouth closed, shrugged.

"Listen, you have to be there for him. He needs you."

Sierra didn't have the strength to rehash the past four years, to argue with her. "No, he needs you. Come home. Let him protect you—you know he can. At least long enough to set things right and let him go on with his life."

Shae let go of her hand. But she didn't argue. "Okay, I'll think about it. Give me a month."

A month? But Sierra nodded.

"And in the meantime, please, please, don't tell Uncle Ian. He'll just fly out here and . . . well, who knows. He wasn't exactly rational last time I saw him."

He wasn't likely to be rational about a killer after Esme, either. Or the fact that Sierra might be harboring another secret from him, the very reason he fired her in the first place.

But Sierra knew a little about needing space to figure out her next step.

"Okay, one month. And then I'm telling Ian whether you come home or not. He deserves to know."

Shae drew in a breath but finally nodded. "Deal."

Deal.

One month. And then the nightmare ended.

Or not.

Because she just might be repeating the mistake that had cost her the only job, the only man, the only life she ever wanted.
---
What do you think about this review?
Comments
No comments posted.

Registered users may leave comments.
Log in or register now!