"The Assassin and the Poison Princess reunite -- carefully."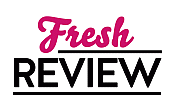 Reviewed by Annetta Sweetko
Posted February 11, 2018

Romance Suspense | Romance Erotica Sensual
Seth Cage has been pulled into a special assignment for the CIA, and it deals with one woman who he knew had POISON KISSES. He had fallen for Amanda Skye, and when she disappeared on him, he felt her betrayal deeply. Now his assignment is to find her and just possibly kill her.
Amanda Skye was born into the spy world, and only a warning that the "Assassin" would turn on her made her leave Seth. Now, forced back into his presence and made to work with him again is pure torture. She doesn't know if she can trust him with her life or for that matter her heart. There is a terrorist plot they must stop before anything else can be decided. Who will survive this explosive situation?
POISON KISSES is purely an adrenaline rush from page one to the end -- and as this is only part 1 with two more parts to come hold on for an action-packed charge. For fans of author Lisa Renee Jones' "Dirty Money" series you quickly recognize Seth as Shane's right-hand man. If you are like me, you were as curious about the man as you were the main character of the former series. Now he has his own and what an incredible start.
Seth Cage is a man with a firestorm of fury that he holds in check and as you read along POISON KISSES PART 1, you see why. Amanda had become his Poison Princess but without explanation she ran and had been in hiding for years. Now back, Seth has plans and one of them just might be to kill her. After all he has been know as The Assassin for a good reason. The chemistry that drew them together is still there in big red flashing neon letters and neither of them are able to ignore or deny it for long. This is so well written that you can feel the sparks flying from the pages as you turn them. The tension between them takes a back seat as they work together on stopping the terrorist attack, though, not for long as these two are very volatile. The action is fast-paced as these two super spies go about saving the world and maybe manage to save each other and their hearts.
POISON KISSES PART 1 is the first of a three-part series to be released back to back so those who hate cliffhangers won't have long to wait. It's filled with action, an explosive couple, a past that needs to be forgotten, explained and forgiven and a world to save. What more can you ask for?
SUMMARY
Amanda Skye made me want her. She made me trust her. She made me love her. Then she betrayed me. And now, a madman brings us together again and before our battle with him is over, I will make sure that she never forgets my name: Seth Cage. The Fixer for The Brandon Family Empire, but to a covert CIA operation, I will always be The Assassin. And to Amanda, I will be the man who made her moan, sigh, and beg. And I will make her beg.
Note -- Poison Kisses is part 1 of a 3 part serial: All three parts are super sexy with an alpha man who has met his match in a kickass female. There will be naked moments that may or may not include a gun, which may or may not be his gun.
---
What do you think about this review?
Comments
No comments posted.

Registered users may leave comments.
Log in or register now!