"Amazing finale to a dark dystopic series"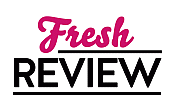 Reviewed by Annetta Sweetko
Posted February 11, 2018

Tiger is a lab-made super-soldier called a dechet who has lived a long time, surviving in the world that ended the lives of all of her comrades, including children in a horrific way. Two of those children, Bear and Cat are her ghostly companions, and though Tiger would much prefer to be left alone, she cannot turn her back on those in need. And truth be told -- THE BLACK TIDE of evil is fast approaching.
Jonah, the soldier turned mercenary, has been an adversary and associate who has plans for more, if they can only survive the enemies. Tiger and Jonah have to work together to free the kidnapped children who are being experimented on. They have no choice because if the experiments succeed what is left of the world will be destroyed.
THE BLACK TIDE is an amazing, fast paced, dark and frightening read! This is the finale of author Keri Arthur's Outcast novels and it wraps everything up nicely. For those who have not read the other books in this series, I must note here that this is not a romance, though there are elements of romance and some steamy sex scenes mixed into the storyline.
THE BLACK TIDE is a paranormal, dystopian product that gives elements of frightening things and emotional ups and downs. Tiger has only wanted what she was never given, a home, a family, so when she was given the chance to save the lives of children she does not hesitate. So many of her fellow dechets died horrible deaths when the shifters decided that they were abominations and should be done away with, even children were not spared. Only Tiger and one other survived (his story was in a previous book) now she is no longer anonymous and must work with Jonah (whom she met in the first book when she rescued him and a child) and the healer, witch Nuri. At first, neither of them were in my favorites list, but both grew on me until you realize Jonah begins to have feelings for Tiger and that Nuri is a gruff, rough woman with a heart of gold. Some of the bad guys are either pure evil, idiots who are all into the science and not into what it can be used for or those who have never let the past die.
I am always sad to see the end of an exhilarating series, but in this case, I was delighted that all the bad guys got their just deserts and thrilled with Tiger's reward! If you want a read that will put you in the heart of a different kind of world, fighting the good fight and learning the true meaning of love then get your hands on THE BLACK TIDE. And you will also want to get the other two books, just because they are amazing reads.
SUMMARY
New York Times bestselling author Keri Arthur brings her Outcast series to a breathtaking conclusion as Déchet supersoldier Tiger races against time to save humanity from darkness and total annihilation….
Though Winter Halo–the pharmaceutical company behind the evil experimentation on both children and adults–has been destroyed, the danger is far from over. Not only do seven children remain unaccounted for, but some of the vampires are now able to walk in light.
The key to stopping the unthinkable lies in finding Ciara Dream, the last member of the trio behind the plot to give full light immunity to both the vampires and the Others. But Ciara, like Tiger herself, is a shapeshifter, able to take on any human form she desires.
To find her, Tiger will need to use every skill in her formidable arsenal, and even that might not be enough to save the city and the people she has started to care about.
Because the vampires are coming, and this time, the lights won't stop them.
---
What do you think about this review?
Comments
No comments posted.

Registered users may leave comments.
Log in or register now!