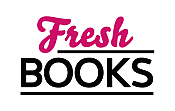 New Year, New Books!
"Crime-solving at its most stylish!"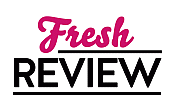 Reviewed by Monique Daoust
Posted February 6, 2018

Who dared ring the doorbell and disrupt Phryne Fisher's glorious January morning! The culprit is Phryne's social worker sister, Eliza, who has brought along her latest cause: Mrs. Manifold. Mrs. Manifold doesn't believe her son Augustine committed suicide, in spite of what the authorities are saying. In view of the information revealed by the distraught mother, Phryne agrees to look into Augustine's death. After nary a glance, Phryne concludes that Augustine was murdered, but by whom and why is an entirely other matter. Still being much occupied by the Manifold affair, another matter is dropped in Phryne's lap: an estate matter where one of the heirs is an illegitimate child whose whereabouts have remained unknown since birth. The Honorable Miss Phryne Fisher has her hands full, but nothing that a cocktail and competent help cannot fix!
I swear that Kerry Greenwood writes the most incandescent and swoon-inducing prose there is! The two mysteries in MURDER ON A MIDSUMMER NIGHT showcase the author's superlative writing skills, her sublime characterizations, and her witty dialogues. Ms. Greenwood's Phryne Fisher Mysteries are delightful indulgences comparable to the finest chocolates: they are not essential to life, but it's hard to think of life without them. I was completely mesmerized by the sumptuous descriptions of artifacts; riveted by Ms. Greenwood impressive vocabulary and her unique way of making the most mundane trivialities into divine witticisms. I relished every detail: the advent of the "American Refrigerating Machine," the secondary characters' backstories -- which of course, constitute clues -- the food, the clothes, and the wind, sand, and blistering sun of the sweltering Australian summer.
And when you least expect it, danger emerges amidst all this magnificence. While the mysteries themselves don't seem that complicated, there is much more than meets the eye, apart from having a jolly good time and being privy to this most extraordinary world!
SUMMARY
The year is 1929, and the Honorable Phryne Fisher has been engaged to investigate the drowning death of a young Melbourne antique dealer. The police and coroner believe it was suicide, but the victim's grieving mother knows otherwise and trusts Phryne to see justice done. He certainly had some strange friends—a Balkan adventuress, a dilettante with a penchant for antiquities, a Classics professor, a medium…
At the same time, Phryne is on the hunt for a long-lost illegitimate child, potentially heir to a handsome estate, much to the displeasure of the remaining relatives.
---
What do you think about this review?
Comments
No comments posted.

Registered users may leave comments.
Log in or register now!