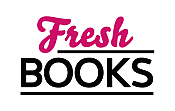 New Year, New Books!
"A feast of eroticism paves the way to a sublime love story"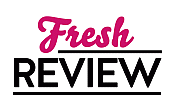 Reviewed by Monique Daoust
Posted February 1, 2018

Eleanor "Nell" Davis is a twenty six year old virgin, which is not terribly surprising considering that she lives in a tiny Australian town, that her quirks are all too well-known, and that her older brother Ryder is a famous rugby star. She is passionate about the nineteenth century: the clothes, the books; everything, and she is as prim and proper as her heroines. When the Sidney Smoke come to Bungindally for a country rugby match, the players and their better halves all gather for a celebration at the hotel, and poor painfully shy Eleanor is hugging the walls and the plants because it's a party for her brother Ryder, and she has to be there. Then a little light goes up: Bodie Webb, of course. The beautiful male specimen that is Bodie is the ideal candidate to rid her of this pesky virginity. Eleanor knows perfectly well who Bodie is, and while Bodie knows that Ryder has a sister called Nell, he has never seen Eleanor. Eleanor is not generally the girl Bodie would notice, but there she is, all softness and pillowy curves, and all alone in her little corner, so Bodie heads her way with a glass of champagne.
I try to avoid stories featuring virgins; overprotective older brothers leave me cold; I often find that hookups ending in happy-ever-afters are not all that convincing, and surprise pregnancies are so not my cup of tea. All tropes that are present in PLAYING HOUSE; so why did I choose to read this book? Because Amy Andrews wrote it, because Amy Andrews is brilliant, and because Amy Andrews she can turn any dusty old trope into a dazzling, shiny new creation; and because her writing is at worst spectacular (this is not a typo; her writing is not what mere mortals are known to produce). Bodie and Eleanor are amazingly engaging characters; they feel so genuine, so unique, and their chemistry is out of this world. I often find sex scenes tedious and boring and there are a lot of them in this book -- pages and pages -- and I did not mind a bit, because no one, absolutely no one writes sex scenes like Amy Andrews. Have you ever been riveted by a sex scene? We're not talking kinky stuff here, and this, to me, takes this author's unrivalled inventiveness and lyrical ingenuity to write sex scenes that take your breath away. The sex is playful, loving, all sweetness and hotness, and filled with the wonder of discovery. Ms. Andrews possesses surreal skills at describing feelings and sensations.
Amy Andrews' prose is stunning; so rich in colour and texture; she uses words to add shading and the light that paint images and sentiments in startling clarity, as well as bring her characters to life. The dialogues are superb: easy, witty, natural; and Ms. Andrews makes it all look so effortless. The connection between Bodie and Eleanor is undeniable, even in their everyday conversations; they are clearly meant for each other. And dear readers, all was not all happy times, and the conflict was an epic one; at one in the morning, tears streaming down my face, I had to finish PLAYING HOUSE, because it had become impossible not to do so.
Although PLAYING HOUSE is book #5 in the Sidney Smoke series, it stands perfectly on its own, as the rugby team does not play a prominent role. Although I must mention coach Griff King's speech in the clubhouse, which is astounding. When I chose to read PLAYING HOUSE, I was expecting a delightful read -- Amy Andrews never disappoints -- a fun and sexy book to read for a little while before going to sleep, and dear Ms. Andrews kept me up way, way, way past my bedtime, which seldom happens to me. To describe properly how I felt about PLAYING HOUSE, I would need Amy Andrews' talent, because nothing I would write could ever do justice to this extraordinary book.
SUMMARY
Eleanor is content with her boring life—mostly. She's even fine being the quirky sister in a bevy of beauties. So imagine her surprise when one of her brother's Sydney Smoke mates hits on her at an engagement party. Her. The weird sister, who wears vintage dresses and prefers her books to parties.
Bodie is shocked the next morning to find the soft, sexy virgin who seduced him with corsets is his best friend's little sister. If he could kick his own ass, he would. And two months later, she's got an even bigger surprise for him. Now he needs to convince the corset-loving wallflower that he loves her uniqueness if they've got a chance at forever.
He always did love a challenge…
---
What do you think about this review?
Comments
2 comments posted.
Re: A feast of eroticism paves the way to a sublime love story

A brand new series to read! Thanks!
(Kathleen Bylsma 4:07pm February 2)
Awesome review. I do like virginal novels!!
(Tiffany Miles 3:33pm February 12)
Registered users may leave comments.
Log in or register now!