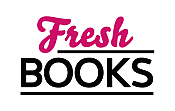 April showers us with great reads! Stay safe!
"A gorgeous, vivacious, intriguing novel that historical fiction readers will love!"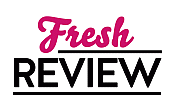 Reviewed by Danielle Dresser
Posted February 1, 2018

Romance Contemporary | Women's Fiction
Journalist Marisol Ferrera has romantic ideas about Cuba, the country her family had to flee during Castro's rise to power. As her dying wish, Marisol's beloved grandmother, Elisa, asks her to take her ashes back to the place of her birth so that she can rest in peace in her home. When Marisol arrives, she's immediately charmed by the passion and vibrancy of old Havana, seemingly untouched by history. But she also sees the disparity that still exists between the island's wealthiest inhabitants while the poor still suffer. And as she delves deeper into her family's past, she uncovers a long-hidden secret that changes her thoughts on everything, and especially the things she always thought about her dear grandmother.
Back in 1967, Elisa Perez is one of four sisters who grew up as part of one of the most affluent and powerful families in Cuba. They lead charmed lives, going to parties, reading books during the day, and going shopping when they pleased. But after she meets Pablo, a rebel heavily involved with the revolution, Elisa feels torn between her family's traditions and the ideals of the rebels trying to change history. But when Batista is overthrown, and Castro comes to power, the Perez family is in grave danger. Will Elisa's rebel save her from making a terrible mistake? Or will her family's plan to flee to Miami tear her away from her one true love?
NEXT YEAR IN HAVANA is a lovely historical fiction novel! Told in beautiful detail, readers will feel like they are walking down the streets of Cuba with Marisol and Elisa. The dual storylines worked really well against one another, as Marisol and Elisa both come to terms with the things they uncover as the story charges on. While both characters have love interests in the book, it's really the history that makes this book incredibly readable—whether it's Marisol discovering something in the present day or Elisa actually living it, Cuba comes fully to life. Both women have to examine what they thought was true about the country they love, and both have to learn to accept the allure and danger that exists there. NEXT YEAR IN HAVANA is a gorgeous, vivacious, intriguing novel that historical fiction readers will love!
SUMMARY
Havana, 1958. The daughter of a sugar baron, nineteen- year-old Elisa Perez is part of Cuba's high society, where she is largely sheltered from the country's growing political unrest--until she embarks on a clandestine affair with a passionate revolutionary...
Miami, 2017. Freelance writer Marisol Ferrera grew up hearing romantic stories of Cuba from her late grandmother Elisa, who was forced to flee with her family during the revolution. Elisa's last wish was for Marisol to scatter her ashes in the country of her birth.
Arriving in Havana, Marisol comes face-to-face with the contrast of Cuba's tropical, timeless beauty and its perilous political climate. When more family history comes to light and Marisol finds herself attracted to a man with secrets of his own, she'll need the lessons of her grandmother's past to help her understand the true meaning of courage.
---
What do you think about this review?
Comments
No comments posted.

Registered users may leave comments.
Log in or register now!