"A passionate love story that captures the heart"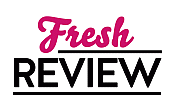 Reviewed by Magdalena Johansson
Posted February 1, 2018

Historical | Women's Fiction Historical
First I want to say that I really need to read EVGENY ONEGIN. I've seen the movie with Ralph Fiennes and Liv Tyler and it's a fabulous movie. And, I own the book. I just haven't read it. However, after reading this book I truly need to find some time to get to EVGENY ONEGIN. Also, I quite badly want to re-watch the movie.
THE LOST SEASON OF LOVE AND SNOW is the story about Natalya Goncharova Alexander Pushkin's wife. And, it's a passionate love story that ended tragically. Usually, if this was a fictional story would I have been really crossed if I had read the blurb since it gives away quite a lot of the story. However, this is a biographical fiction, all that happened in this book is true. Well, it's still fiction, so the author has, of course, filled in the blanks. But, the main events are all true. And, what a story. It's almost unbelievable, like fiction. Alexander Pushkin's life is really the stuff of legend. To die so young, with so much still to give. And, to die after a duel. It's like something from a novel.
I felt that Jennifer Laam really made an excellent job of showing how Natalya's innocent flirting got out of hand that she, in the end, could do nothing to stop what was going on. She played a game, and that game got out of hand, and in the end, she could just watch how everything unfolded and collapsed when Alexander challenged a man to a duel, defending both his and Natalya's honor.
After finishing the book, I reflected on the story and thought that the beginning of their love story was so promising, but jealousy, money worries and a lot of bickering filled their marriage. However, they loved each other, and that showed as well. Unfortunately, they did not get many years together.
THE LOST SEASON OF LOVE AND SNOW is a book that I truly enjoyed reading. I have a great interest in Russian history, and I was thrilled to learn more about both Alexander Pushkin as well as his wife, Natalya. The writing is excellent and the story very moving. I did find both Natalya and Alexander to be very immature now and then. But, Natalya was very young when she got married and Alexander, well he could be a hot head. But, despite that did I find that I cared very much for both of them, and I'm glad that Natalya found some happiness in life after Alexander's death. It's a fabulous book, and I recommend it warmly.
SUMMARY
At the age of sixteen, Natalya Goncharova is stunningly beautiful and intellectually curious. But while she finds joy in French translations and a history of Russian poetry, her family is more concerned with her marriage prospects. It is only fitting that during the Christmas of 1828 at her first public ball in her hometown of Moscow she attracts the romantic attention of Russia's most lauded rebel poet: Alexander Pushkin.
Enchanted at first sight, Natalya is already a devoted reader of Alexander's serialized novel in verse, Evgeny Onegin. The most recently published chapter ends in a duel, and she is dying to learn what happens next. Finding herself deeply attracted to Alexander's intensity and joie de vivre, Natalya hopes to see him again as soon as possible.
What follows is a courtship and later marriage full of equal parts passion and domestic bliss but also destructive jealousies. When vicious court gossip leads to Alexander dying from injuries earned defending his honor as well as Natalya's in a duel, Natalya finds herself reviled for her alleged role in his death. With beautiful writing and understanding, Jennifer Laam, and her compelling new novel, The Lost Season of Love and Snow, help Natalya tell her side of the story—the story of her greatest love and her inner struggle to create a fulfilling life despite the dangerous intrigues of a glamorous imperial Court.
---
What do you think about this review?
Comments
No comments posted.

Registered users may leave comments.
Log in or register now!