"She finds herself and an unbelievable love!"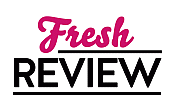 Reviewed by Annetta Sweetko
Posted January 30, 2018

Nikolai is a Dragon King, raised by Ulrik after he was orphaned. Nikolai stood with Con and the others, though a part of him still questioned his choices. Preferring to be away from others there is only one who can make the HEAT in him rise. A lovely, lost human.
Esther, a former MI5 agent, had her mind taken over by magic and nearly killed another but the compulsion was removed. Still, a lot of her memory is gone, and she feels like a stranger and fears she just might be taken over again. With the help of the enigmatic Nikolai, she must search her past and find her memories. Perhaps while making new ones.
HEAT is scorching! Nikolai has always stood out to me in a good way. He was the quiet one and knowing his back story made him even more intriguing, he was torn but did what he thought was right for their race though it hurt him to turn against Ulrik. I always admired Esther for her strength and even more so as this story moved on. She needed to know everything that happened to her and why, so she could move on. But in the finding of herself, will she find an even bigger mystery that will have her questioning all she ever thought she knew?
There are many things that develop in this book that involves the Fae, Balladyn, Rhi, Druids, Mikkel and, of course, Ulrik and other Dragon Kings that those not familiar with this storyline might find it intimidating. But, author Donna Grant writes this series in a way that does make it easy to go with the flow, though you really will want to go back and pick up the others, because they are that good.
HEAT will give you gorgeous dragon shifters, a feisty woman who wants to find herself again, magic, mystery, love and steamy moments that will blow you away.
Learn more about Heat
SUMMARY
The stakes are raised and the passion burns hotter in the next Dark Kings novel from New York Times bestseller Donna Grant.
Nikolai is a dragon who does not belong. An orphan taken in and raised to be a fighter, a change in his loyalties has made him an outcast. Not banished but not accepted, Nikolai is left alone. But when a beautiful woman calls upon him for help, Nikolai can't resist but be drawn to her.
Ever since Esther woke to discover her mind taken over with magic, she's felt like she's no longer whole. She looks to a notorious dragon who is an outsider to his kingdom—but has the power to help her find her memory. But as they get deeper into discovering what happened to Ester, a dangerous passion bursts into flame between them. Can this lone dragon help the woman he loves uncover the truth about her past? And can their love win out above danger?
---
What do you think about this review?
Comments
No comments posted.

Registered users may leave comments.
Log in or register now!