"Three steamy, fun short stories"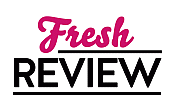 Reviewed by Annetta Sweetko
Posted January 30, 2018

Romance Paranormal | Romance Erotica Sensual
THANKS FUR LAST NIGHT is an anthology of never published novellas by authors Eve Langlais, Milly Taiden, and Kate Baxter. The best way I could think to review this book is to give a short synopsis and review for each of the stories.
BEARING HIS SIN, Eve Langlais -- Cole is a killer, and the one person he should have done the deed to is Anja, especially when he realized she is his mate. But he didn't, and now someone else thinks the woman is going to mate another. Nope, not going to happen.
This story should have been longer because there is so much going on that a little more explanation was needed. To be honest, I had to read it twice to keep everyone and everything straight. It turns out Anja is a Russian princess, and her family there wants her to marry to strengthen family ties and Cole, though a jerk, isn't going to let that happen. The humor is a bit raunchy, with a lot of bickering back and forth including snarkiness toward and by the grandmother who raised her, but the wedding scene was very different and funny. It seemed disjointed at times but the writing style that described what and where was very good. Normally I enjoy Ms. Langlais' stories, but if I were giving stars, I am afraid this one would get maybe three.
BOUGHT BY THE BEAR, Milly Taiden -- Josilyn Martinez took a job posing as a shifter's mate for money to help her raise her nephew. Too bad there is something about this handsome, hot shifter that is drawing her in when it's only temporary, just long enough to hold off his grandmother and her matchmaking plans.
This is a lighter story than the previous one. Xander is a bear shifter and after meeting Josilyn is shocked that she is his true mate and he must work doubly hard to make her realize it too. There is also an added danger that you won't see coming, Josilyn's ex is a jerk but how horrible he comes at the end when she has to be rescued by a very angry bear. That surprise might have been better in a longer book because a number of questions, most explicitly how he (the ex) got away with so much hatred before marrying her needed to be answered. Still, the sweetness and humor are alive in this offering. I would have to give this four stars.
THE ALPHA AND I, Kate Baxter -- Devon Kincaid owns a bar on the outskirts of Lowman, Idaho. A good place, simple life until she comes upon a naked, bleeding man in the snow and does what any good citizen would do ... she brings him home. Liam Murphy is an alpha werewolf with a problem, he has no idea how he ended up in the field naked and bleeding... but he does know that Devon is his.
The chemistry between Devon and Liam is immediate, and if you dispense with the single woman alone with a naked man she's never met, then it really gets fun. I mean she is a smart cookie and really gutsy. There is a lot of humor, just picture a big guy wearing a too small t-shirt and a sheet because she doesn't have any pants that will fit. Very good, steamy short story that you will wish was longer!
THANKS FUR THE NIGHT just might be what you need on a cold, lonely night!
SUMMARY
Enter a world of smoldering shifters in this scintillating anthology headlined by New York Times bestselling authors Eve Langlais and Milly Taiden with brand-new, never published novellas!
Bearing His Sin
Cole should have killed Anja the moment he realized she was his mate. Instead, he let her live and now they're on the hunt, chasing the morons who think they can force her to marry another man. Like hell. And while this shapeshifting bear might have his share of sins, he's not going to let little things like murder and mayhem prevent him from having the woman meant to be the keeper of his heart.
Bought by the Bear
Josilyn Martinez just needed the money to help raise her nephew. That's it. There's no other reason she would take a job posing as a shifter's mate so he can assure his grandmother he's settled down. There's no reason to stay at his place so they learn "more about each other." And there's definitely no good reason she should get involved with the hard, hot, and handsome shifter that's hired her.
Xander just needs a fake mate for a week to get his grandmother off his back. But what's a bear shifter to do when the impostor mate he hired turns out to be his actual mate? All sweet, luscious curves and a heart of gold, Xander's not going to let his mate get away. Now all he has to do is show her that they belong together, one kiss and touch at a time...
The Alpha and I
Devon Kincaid is happy with her new life in Lowman, Idaho. Her little bar on the outskirts of the tiny, isolated town is doing well, and she's not even interested in finding a man. But when she finds a bleeding man―a hot, hard, handsome, naked bleeding man―in the snow one night, Devon brings him home to care for him. He's definitely not like any man she's ever met before, but what she doesn't realize is that he's not just a man…
Liam Murphy isn't simply a werewolf. He's the Alpha. In a heated battle with a deadly bear shifter, he's moved his pack to the Sawtooth Wilderness in order to draw danger from them. He was hoping to escape his problems―but the last thing he expects to find in the isolated Idaho wilderness was his mate. Fragile and unfamiliar with the violent supernatural world, the only way he can protect Devon is to make her what he is: a werewolf. He only hopes that in the process convincing her to enter fully into his world, that he doesn't drive away the one woman he can't live without.
---
What do you think about this review?
Comments
No comments posted.

Registered users may leave comments.
Log in or register now!