"WOW. (like the kiss!)"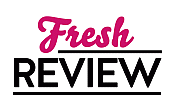 Reviewed by Sandra Wurman
Posted January 28, 2018

Here's the thing about anything, and I do mean anything, written by Jill Shalvis. You can be assured that the entertainment quotient is off the charts. I must admit that I am an ardent fan and grab anything with Jill Shalvis on the cover. And I happily, smilingly, laughingly introduce the next best seller, ABOUT THAT KISS.
If you enjoy an engaging tale about people, who look and act just like some folks you already know than ABOUT THAT KISS has your name on it. Jill Shalvis once again, there are times when I feel as though I am guilty of repeating myself -- envisioned and created some crazy good characters. Now not all characters are good people, where would the fun be in that. Oh no our job in ABOUT THAT KISS is to ferret out the bad from the good. Just like Kylie is asked to do by Joe.
Sorry I got ahead of myself there. Conversations between her characters are Jill Shalvis' forte. Some of her best are found right there on the pages of ABOUT THAT KISS. This is a wonderful page-turner filled with glee and just a touch of something ominous. There couldn't be anyone nicer than Kylie. Kylie was brought up by her grandfather Michael Masters an undisputed master builder of things wood. Her father and mother were off on their own life choices. So as she grew up, Kylie learned to be quite a woodcrafter, too. Much of her grandfathers' creations went up in smoke during a fire. And yet some items are appearing at auctions. Certainly a quandary but also very questionable as to authenticity. Let's not forget that smoke thing. Where and how did someone get their hands on Michael Masters' pieces, if indeed they are really from his collection? And here's where things get a little dicey.
Thank goodness for Joe. Not only is Joe physically equipped for handling any emergency he is also very attracted to Kylie, and his protective instincts are on high alert. Joe and Kylie have worked out a deal. Joe helps Kylie find something that has emotional value to her and Kylie creates a special gift for Joe's sister Molly. Friends helping friends right? Well, Joe definitely doesn't look at Kylie as just a friend. And if things continue to move along as they are Kylie is going to have to admit that her feelings for Joe are anything but just friends.
Here's an example, a tease if you must, of a conversation between Kylie and Joe. Joe questions Kylie about a kiss she tells him about asking what kind of kiss it was. Kylie's answer is that it was a normal kiss, a nice kiss. Joe's response was to give Kylie an earth-shaking kiss telling her there are many kinds of kisses. And then asked her what type of kiss that one was, the response "wow." As they "work" together to find Kylie's missing object you can't help but smile at Kylie's candid remarks to Joe. Kylie refers to them as Joe's learning curve. Her time with Joe is eye-opening in so many ways. He is definitely not what Kylie wants, she wants safe. But Joe just may be what Kylie needs.
That about sums it up. Wow. ABOUT THAT KISS starts out with a kiss and evolves into a crime-solving mystery. It all begins quite simply and quickly revs up to something totally unexpected. It took me one day to read ABOUT THAT KISS by Jill Shalvis from cover to cover, just couldn't put it down. But then I just had to go back and read it one more time. By the end of ABOUT THAT KISS, I loved these characters and just didn't want to say so long. This is the case with most anything by Jill Shalvis which is why her series is so popular. ABOUT THAT KISS is the fifth book in the Heartbreaker Bay series. Each book in the series is its own story but of course, has as its supporting cast characters you've met before. The Heartbreaker Bay series is a great compilation of stories about strong men and the women who chip through the protective coats to their hearts.
SUMMARY
When love drives you crazy . . .
When sexy Joe Malone never calls after their explosive kiss, Kylie shoves him out of her mind. Until she needs a favor, and it's a doozy. Something precious to her has been stolen and there's only one person with unique finder-and-fixer skills that can help—Joe. It means swallowing her pride and somehow trying to avoid the temptation to throttle him—or seduce him.
the best thing to do . . .
No, Joe didn't call after the kiss. He's the fun time guy, not the forever guy. And Kylie, after all she's been through, deserves a good man who will stay. But everything about Kylie makes it damned hard to focus, and though his brain knows what he has to do, his heart isn't getting the memo.
… is enjoy the ride.
As Kylie and Joe go on the scavenger hunt of their lives, they discover surprising things about each other. Now, the best way for them to get over "that kiss" might just be to replace it with a hundred more.
Excerpt
Joe studied her. "I asked you once before, but now I'm going to ask you again. Is there something going on between you two?"

She tossed up her hands. "Why do you both keep asking me that about each other?"

His eyes narrowed. "I thought nothing was going on."

"And before today, I could've passed a lie detector test on that," she said.

"What happened today?"

She paused. Not because she had anything to be ashamed of, but because she wasn't quite sure what had happened.

"Kylie."

She sighed. "It's nothing."

"Try again," Joe said and gave her the very male universal go on gesture.

She rolled her eyes. "Fine. He . . . finally made a move on me."

Joe didn't budge. Not a blink, not a muscle twitch, nothing, but she could've popped corn off the electric tension coming off him.

"Describe 'made a move,' " he finally said.

She crossed her arms. "And again, how is this relevant to my case?"

He just gave her that careful stare again and she thought wow, those eyes of his should be registered as a lethal weapon, because she found herself opening her mouth and spilling her guts. "He kissed me."

"He kissed you."

"Yeah," she said. "Do you know that you often repeat what I say?"

"What kind of a kiss?" he asked.

She was momentarily bewildered. "I don't know. It was a kiss. A normal kiss. A nice kiss." She cocked her head at him. "How many kinds of kisses are there?"

He just looked at her for a long moment before coming toward her. He backed her to the wall and pressed his big hands on either side of her head.

"There are many kinds of kisses," he said.

Her breath had backed up in her throat, where her heart had lodged, pounding wildly. "S-s-such as?"

"Such as this one." And then he leaned in and covered her mouth with his. At the touch of Joe's mouth, Kylie's brain stopped being capable of rational thought. His tongue gave a knee- weakening stroke against hers and she let out a shockingly needy moan as she clutched at him, fisting her hands in the material of his shirt at his chest. Only when he'd thoroughly plundered and pillaged and left her boneless did he lift his head and look into her eyes.

"Wow," she whispered, fully aware she was still holding on to him like he was a lifeline, but the bones in her legs had liquefied. "I mean . . ." She shook her head. "Wow."

He nodded. "Yeah. So to be clear, that wasn't 'a normal kiss' or even 'a nice kiss.' It was a 'wow' kiss. Any questions?"

"Just one," she said softly. "Can I have another?"

Joe didn't have to be asked twice. His mouth immediately descended again, his fingers sliding into her hair to change the angle of the kiss to suit him. It was a controlled, alpha thing to do, but she had only one thought —nothing about the usually carefully, purposely leashed Joe was in control at the moment.

And she liked it.

She had no idea how long they went at it because she was in absolute heaven. Who knew that the man could use his preferred silent mode to communicate in a way that she finally approved of?

Only when she was completely breathless and about to strip him down to his birthday suit did she manage to pull back.

"Any more questions?" he asked, also a little bit breathless, which was more than slightly gratifying. Dumbly, she shook her head. His eyes softened and he gently he stroked his thumb over her bottom lip. "And FYI? Gib's an idiot."
---
What do you think about this review?
Comments
No comments posted.

Registered users may leave comments.
Log in or register now!