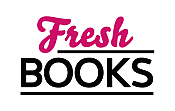 New Year, New Books!
"What to do when loving someone can get you killed?"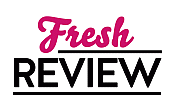 Reviewed by Monique Daoust
Posted January 18, 2018

Romance Historical | Romance Gay | Gay / Lesbian Romance
Andrew Graham has been sent to a molly house for a raid; he was told by General Court that there were spies on the premises. Although Mother Fleming's House from the outside looks like any place of entertainment for gentlemen, it is for gentlemen who seek other gentlemen for pleasure and amusement. Andrew is a widower, with a small daughter, but he has always known his affections leaned towards men. However, if it became known, he would lose his position as solicitor and occasional barrister, and he must provide for his child, whom he adores. At Mother Fleming's, Andrew encounters the man who has occupied his thoughts for a year: Lord Darius Shaw, ever since Andrew defended Darius' brother of murder. Darius has never been in love, he refuses to enter into any form of relationship with women, he simply cannot. Andrew has also been on Darius' mind, and when he sees him, he kisses Andrew; luckily nobody saw them. This amplifies the latent attraction, but what complicates things is that they must work together to catch the elusive spy...
How difficult it must have been not to be free to love, not to be able to acknowledge one's love publicly, to risk death if one dared, and how painfully clear Ms. Connolly paints that picture. I simply adored Darius! He is such a charming, irreverent rake, but honest and deliciously flirtatious, and also such a very complex character; he hid quite a bit of pain under his carefree veneer. Andrew had so much more to lose, not being from a well-connected and wealthy family; he is more reserved, and not so endearing if I may say, but it was lovely to watch him with his daughter, and Darius melted my heart when he interacted with the little girl, and seldom have I seen the inclusion of a child in a romance be put to such good use.
Ms. Connolly's historical knowledge is nearly legendary, and the facts and period details in SINLESS are nearly as captivating as the romance itself, and most enlightening. The dialogues are excellent, entirely in tune with the era, and the characters. While you don't need to read the previous book, FEARLESS, and SINLESS stands perfectly on its own, you do get the full experience of what happened between Darius and his brother Valentinian in the previous installment of The Shaws. I would definitely recommend SINLESS to readers who haven't taken the plunge into M/M romance: the romance is realistically portrayed, the sex scenes comprise a very small part of the story, and are very tastefully done, and the ending is satisfactory and well thought-out.
Learn more about Sinless
SUMMARY
In Georgian England, love can mean ruin—even for a Shaw . . .
Lord Darius Shaw has never been in love before. But when he renews his acquaintance with lawyer Andrew Graham in a raid on a molly house, where men meet men for forbidden pleasure, they discover mutual feelings as deep as they are dangerous. For while society will turn a blind eye to an aristocrat's transgressions, Andrew has far more at stake. The son of city merchants, Andrew has a disastrous marriage in his past, and a young daughter to support. He could lose his livelihood, his reputation and even his life—and drag Darius down with him.
Darius and Andrew's only choice is to deny the true nature of their relationship. But when an enemy Italian spy threatens their secret—and their futures—the two set out to catch him. And in the process they are forced to face their desires—and make a life-changing decision.
---
What do you think about this review?
Comments
No comments posted.

Registered users may leave comments.
Log in or register now!