Lynne Connolly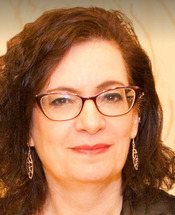 Blogging at Fresh Fiction
Lynne Connolly | How do you learn to trust when you haven't trusted anyone for years?
November 27, 2011
That's the question I wanted to ask in my new book for Carina Press, named, appropriately, Read More...
Pseudonym for L.M. Connolly.

Lynne Connolly writes for a number of online publishers. She writes paranormal romance, contemporary romance, romantic suspense and historical romance. She is the winner of two Eppies (now retitled the EPIC ebook awards) and a goodly number of Recommended Reads etc from review sites.
While these are very gratifying, that isn't why she writes. She wants to bring the stories in her head to life and share them with others, in the hope that they might give her some peace.
She lives in the UK with her family, cat and doll's houses. Creating worlds on paper or in miniature seems to be her specialty!
Interviews for Lynne Connolly
Interview | Lynne Connolly talks SINLESS, M/M romance, and love in Georgian England
Sinless
February 1, 2018
Log In to see more information about Lynne Connolly
Log in or register now!
Series
The Shaws | Emperors Of London
Books:
Virginia and the Wolf, November 2020
The Society for Single Ladies #3
e-Book
The Making of a Marquess, April 2020
The Society of Single Ladies
e-Book
The Girl with the Pearl Pin, September 2019
The Society for Single Ladies #1
e-Book
Boundless, December 2018
The Shaws #3
e-Book
Dauntless, July 2018
The Shaws #2
e-Book
Sinless, February 2018
The Shaws #1.5
e-Book
Fearless, September 2017
The Shaws #1
e-Book
Wild Lavender, April 2017
Emperors Of London #7
e-Book
Veiled in Blue, October 2016
Emperors Of London #6
e-Book
Dilemma In Yellow Silk, April 2016
Emperors Of London #5
e-Book
Reckless in Pink, December 2015
Emperors Of London #4
e-Book
Danger Wears White, July 2015
Emperors Of London #3
e-Book
It Started at Waterloo, June 2015
e-Book
Temptation Has Green Eyes, February 2015
Emperors Of London #2
e-Book
Mad for Love, November 2014
e-Book
Rogue in Red Velvet, August 2014
Emperors Of London #1
e-Book
Lightning Unbound, May 2014
Paperback / e-Book
Lisbon, May 2013
Hardcover / e-Book
Learning To Trust, November 2011
e-Book
Shifting Heat, August 2011
Storm
e-Book
Emotion in Motion, September 2010
e-Book
Tempt the Cougar, August 2010
Trade Size