"A rainy day read with an unexpected twist"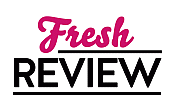 Reviewed by Sharon Salituro
Posted January 10, 2018

Merilee had a great life at least that is what she thought. Michael her soon-to-be-ex had a different outlook on their experience. Merilee finds out that her husband Michael has been having an affair with their daughter's teacher.
So now Merilee and her two children are moving. Merilee has rented a home from Sugar. Sugar is a 94-year-old woman who doesn't care for many people. Sugar likes to keep to herself and doesn't get involved in the town gossip. On the first day of the new school for the kids, Merilee meets another mother, Heather. Heather is your typical wealthy wife. Heather is very involved in what is going on in the school system. Heather takes Merilee under her wing, maybe a little too much.
Along with everything else that is going on in Merilee life, a person is writing a blog about what is going on in Sweet Apple. For some reason, Merilee's life is front and center. As much as Sugar doesn't want to get involved in Merilee's drama, they seem to be becoming friends. Wade is the handy man that Sugar has recommended to Merilee. Wade is one of the only people that Sugar trusts. Wade also years ago was engaged to Heather. Wade and Merilee are starting to form a relationship.
The more that Merilee seems to be moving forward, the more some strange things are starting to happen. One questionable decision Heather made has thrown Merilee and Dan, her husband, together. That is until Dan winds up died and Merilee is the prime suspect. What is Heather keeping secret?
I love Karen White's book so much. Not only does it have a mystery at the center but it also has some romance. The best part of this book is the way that White shows the friendship between Sugar and Merile; a friendship that surprisingly flourishes out of two people who once hated each other. This book really had me going. Right when I thought I had figured it out, White threw a new twist in it. I also liked that the blog's author's identity remained a surprise. Throughout, White shows how in a small town everyone knows your business and how people jump to conclusions. This great story would make a great rainy day read.
SUMMARY
From the New York Times bestselling author of the Tradd Street series comes a stunning new novel about a young single mother who discovers that the nature of friendship is never what it seems....
Recently divorced, Merilee Talbot Dunlap moves with her two children to the Atlanta suburb of Sweet Apple, Georgia. It's not her first time starting over, but her efforts at a new beginning aren't helped by an anonymous local blog that dishes about the scandalous events that caused her marriage to fail.
Merilee finds some measure of peace in the cottage she is renting from town matriarch Sugar Prescott. Though stubborn and irascible, Sugar sees something of herself in Merilee—something that allows her to open up about her own colorful past.
Sugar's stories give Merilee a different perspective on the town and its wealthy school moms in their tennis whites and shiny SUVs, and even on her new friendship with Heather Blackford. Merilee is charmed by the glamorous young mother's seemingly perfect life and finds herself drawn into Heather's world.
In a town like Sweet Apple, where sins and secrets are as likely to be found behind the walls of gated mansions as in the dark woods surrounding Merilee's house, appearance is everything. But just how dangerous that deception can be will shock all three women....
---
What do you think about this review?
Comments
No comments posted.

Registered users may leave comments.
Log in or register now!