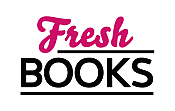 Jump into Autumn with these great books out in October!
"A charming new mystery series sure to please!"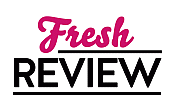 Reviewed by Danielle Dresser
Posted January 4, 2018

Mystery Woman Sleuth | Mystery Historical
When highly-accomplished cook Kat Holloway accepts a job at the Mayfair mansion in London, she thinks she's found a respected position where she can finally lay her cap. The Rankins have a bit of an eccentric reputation for being rather eccentric: Lord Rankin rubs in nefarious circles, Lady rankin hardly leaves the house, and her sister, Lady Cynthia insists on wearing men's clothes and avoiding the topic of marriage altogether. Kat's first day begins well, with her cooking's praises being sung by family and staff alike, it turns deadly when Kat discovers the body of the seemingly innocent scullery maid in the larder. Suddenly, Kat becomes involved in the investigation to find the maid's murderer. Even more surprising, Daniel McAdam, a man Kat knows to be more than the delivery man he leads everyone to believe, is investigating the murder, as well as possible wrongdoings by the Rankins. What Kat and Daniel begin to discover is as intriguing as the budding attraction between them!
Downton Abbey meets Gosford Park in this wonderful historical mystery! DEATH BELOW THE STAIRS is a top-notch read, full of intrigue, class struggles, and social acceptance. Kat is a pragmatic and poised young woman making a name for herself as a talented and natural cook, and the perfect point of view for the start of Jennifer Ashley's new series. It was a joy reading about the simple-yet-hearty meals she prepared with care and ease. The simmering romance between Kat and Daniel isn't the main attraction, but a delightful side plot line that moves well along with the rest of the story. Daniel's mysterious reasoning behind his actions leave everyone a little confused, Kat included, but he always does things with conviction, and to keep those he cares for safe. The side characters are delightful and well-developed, and add to the upstairs/downstairs push and pull between high society and the people keeping things running behind the scenes. A charming new mystery series sure to please!
SUMMARY
Highly sought-after young cook Kat Holloway takes a position in a Mayfair mansion and soon finds herself immersed in the odd household of Lord Rankin. Kat is unbothered by the family's eccentricities as long as they stay away from her kitchen, but trouble finds its way below stairs when her young Irish assistant is murdered.
Intent on discovering who killed the helpless kitchen maid, Kat turns to the ever-capable Daniel McAdam, who is certainly much more than the charming delivery man he pretends to be. Along with the assistance of Lord Rankin's unconventional sister-in-law and a mathematical genius, Kat and Daniel discover that the household murder was the barest tip of a plot rife with danger and treason —one that's a threat to Queen Victoria herself.
---
What do you think about this review?
Comments
No comments posted.

Registered users may leave comments.
Log in or register now!