"Has a demon from the past come back to haunt survivors of a horrific fire that he set?"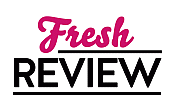 Reviewed by Tanzey Cutter
Posted January 2, 2018

Twenty-two years ago, cop Anson Salinas took in three young boys, Max Cutler, Cabot Sutter and Jack Lancaster, after rescuing a number of children from a deadly fire. Sadistic cult leader Quinton Zane set the fire in his own compound to get rid of incriminating evidence, killing some of the children's mothers. All these years, it's been assumed that the malicious Zane died in a boating accident fleeing authorities. But others are sure he faked his death to end the pursuit of him.
Seattle gallery owner Virginia Troy, another survivor of the compound fire, doesn't know what to believe when one of her artists commits suicide after sending Virginia a disturbing painting. Virginia needs to know if her friend really saw Zane on Lost Island, and did she jump to her death or was she pushed? Has Zane emerged from the past, and if so, for what reason?
To help find answers, Virginia contacts Anson Salinas, who now runs a private investigating business with his three foster sons. Private investigator Cabot Sutter is eager to take the case, since he can easily relate to Virginia and all the unanswered questions from their pasts. Cabot agrees they should go to Lost Island to investigate further. They soon realize that someone is seeking the key to a missing fortune related to Zane's old cult, believing that Virginia has that key. But she knows nothing about it.
As Cabot and Virginia become further involved in the current volatile situation, the more things are revealed from the past. Those shared pasts not only give Cabot and Virginia a solid bond in the present, but are also the basis for the swift development of an amiable romantic relationship. Will that strong connection help them survive the final revelation?
PROMISE NOT TO TELL by Jayne Ann Krentz continues the saga of Anson Salinas' three foster sons that started with Max Cutler's story in WHEN ALL THE GIRLS HAVE GONE, which I thoroughly enjoyed. Cabot Sutter's relationship with Virginia Troy and solving her unique difficulties is even more exciting and engrossing in PROMISE NOT TO TELL. As always, Ms. Krentz writes with incomparable, finely detailed precision as she steadily builds both the suspense and the romance elements. Fans are guaranteed another vastly entertaining reading experience with PROMISE NOT TO TELL. Several mentions of the elusive third brother, Jack Lancaster, seem to strongly indicate that the next novel Ms. Krentz pens will be his story. At least, that's what I'm hoping!
SUMMARY
A broken promise reveals a terrifying legacy in this electrifying novel from the New York Times bestselling author of When All the Girls Have Gone.
A painter of fiery, nightmarish visions throws herself into the sea—but she'll leave some of her secrets behind...
Seattle gallery owner Virginia Troy has spent years battling the demons that stem from her childhood time in a cult and the night a fire burned through the compound, killing her mother. And now one of her artists has taken her own life, but not before sending Virginia a last picture: a painting that makes Virginia doubt everything about the so-called suicide—and her own past.
Like Virginia, private investigator Cabot Sutter was one of the children in the cult who survived that fire...and only he can help her now. As they struggle to unravel the clues in the painting, it becomes clear that someone thinks Virginia knows more than she does and that she must be stopped. Thrown into an inferno of desire and deception, Virginia and Cabot draw ever closer to the mystery of their shared memories—and the shocking fate of the one man who still wields the power to destroy everything they hold dear.
---
What do you think about this review?
Comments
No comments posted.

Registered users may leave comments.
Log in or register now!