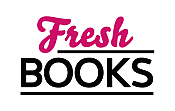 Jump into Autumn with these great books out in October!
"Lush book of hope and romantic connection in the face of challenges"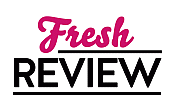 Reviewed by Make Kay
Posted December 31, 2017

Romance Contemporary | Women's Fiction Contemporary | Multicultural Indian
Sonali Dev is an author I heard about for quite some time before picking up her first book. Most of my major books blogs were raving about Dev's writing, but as someone with no interest in watching Bollywood movies, I figured a book series labeled Bollywood would not be my cup of tea. But boy howdy, was I wrong. I dearly love a good angsty romance. And Sonali Dev can deliver that in spades! Set after A CHANGE OF HEART, A DISTANT HEART can nonetheless be appreciated on its own. Although Goodreads does not list A DISTANT HEART as book 4 in the Bollywood series, it clearly is, including many of the same characters from book 3 A CHANGE OF HEART.
While Dev's books are presented as romance, they feel like crossover genre reads to me. Women's fiction, mystery, and romance combine with the joy of learning about a rich culture I am not intimately familiar with. Dev's books are lush pageants of color, taste, and emotion. A DISTANT HEART feels more firmly in the Women's Fiction camp with a romance enlivening it, rather than a "simple" romance. Much of the book is beautifully heart-wrenching.
Kimi and Rahul struggle with so many challenges that both unite them and separate them. Class distinctions in their native Mumbai, terrible medical disease and uncertainty, and loss. Yet there is the presence of hope and dreams, of friendship and love. This book brings me to tears over and over. Tears of both sorrow and of joy. There are a lot of raw emotions here that really illuminate the underlying messages of hope and connection. Dev's A DISTANT HEART will be a book that lingers in my heart for years to come, whispering words of love and complex emotion.
SUMMARY
Her name means "miracle" in Sanskrit, and to her parents, that's exactly what Kimaya is. The first baby to survive after several miscarriages, Kimi grows up in a mansion at the top of Mumbai's Pali Hill, surrounded by love and privilege. But at eleven years old, she develops a rare illness that requires her to be confined to a germ-free ivory tower in her home, with only the Arabian Sea churning outside her window for company…. Until one person dares venture into her world.
Tasked at fourteen years old with supporting his family, Rahul Savant shows up to wash Kimi's windows, and an unlikely friendship develops across the plastic curtain of her isolation room. As years pass, Rahul becomes Kimi's eyes to the outside world—and she becomes his inspiration to better himself by enrolling in the police force. But when a life-saving heart transplant offers the chance of a real future, both must face all that ties them together and keeps them apart.
As Kimi anticipates a new life, Rahul struggles with loving someone he may yet lose. And when his investigation into a black market organ ring run by a sociopathic gang lord exposes dangerous secrets that cut too close to home, only Rahul's deep, abiding connection with Kimi can keep her safe—and reveal the true meaning of courage, loss, and second chances.
---
What do you think about this review?
Comments
No comments posted.

Registered users may leave comments.
Log in or register now!