"They both get a second chance at love."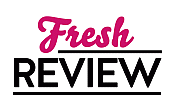 Reviewed by Annetta Sweetko
Posted December 26, 2017

Alena Brennan has a problem. She used casino magnate Andre Makarov as a means to get to his father, in revenge for her parents' death by that man's hand. She hadn't realized she would be TEMPTING DANGER in the process. Her tunnel vision had her thinking only to punish the guilty. Until she fell for the man she was using and realized too late what she had done.
After finding out the truth about Alena, Andre kicked her out of his life. Problem was, even though he felt used by her, he understood. His father was an evil person, who had died by the hand of another enemy. Still, his pride was on the line, he couldn't keep her when he knew she felt nothing for him. But fate has a way of turning things around. Andre finds that Alena is pregnant with his child and all bets are off. She and that child are his.
TEMPTING DANGER is the perfect combination of protective alpha male and feisty, strong-willed woman in a sweet yet steamy offering. With the history of Andre and Alena (which began in RETRIBUTION, but fear not this is a stand-alone as enough background is given) you know there will be fireworks and there are. He might have understood her desire for revenge, but he felt hurt and used which is an alien feeling for him. Alena never expected to fall for Andre, having no way of knowing he would be the polar opposite of his father and when the truth came out they both came out heartbroken. Now months later he finds she is pregnant and though she drags her feet, he is determined that they will be a couple that they will be a family. I loved the sweet romance of it, the genuine touches of emotion from both sides and, of course, author Katie Reus knows the right touches of steamy to satisfy her readers.
TEMPTING DANGER is a stand-alone novella, that will have you captivated and smiling as you read and all though not a holiday read it is the perfect size read for this time of the year.
SUMMARY
They're enemies.

Alena Brennan's relationship with Andre Makarov is… complicated. The casino magnate was a means to an end. Nothing more. At least that was what she tried to tell herself. Then she fell for him. Hard. But he kicked her out of his life when he discovered her lies.

Now she's pregnant with his baby.

Andre understands why Alena wanted revenge. His father took everything from her, leaving her an orphan at a young age. But Andre still had to cut her out of his life. Now that his father is dead, she's safe. He should just move on. But when he learns she's carrying his child, all pretense is gone—he'll protect Alena whether she likes it or not. She may kick up a fuss, but Andre knows the gorgeous model with a party-girl rep attracts attention…including the dangerous sort.
---
What do you think about this review?
Comments
No comments posted.

Registered users may leave comments.
Log in or register now!