"Lovers from the past get a second chance."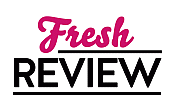 Reviewed by Annetta Sweetko
Posted December 26, 2017

Romance Holiday | Romance Paranormal
Jillian Llewellyn just wants to focus on her jewelry designs, but the family just keeps getting in the way. Widowed, but part of the Llewellyn Enterprises, there is a bit of a shakeup that is coming, even bigger than anyone could have suspected. Will A SEASON OF MIRACLES be the end of the life she knows and depends on?
Robert Marston has been brought into the company in a top spot. It has always been run by Llewellyn's, so what is his part in their little world. Aside from curiosity, there is something about him that Jillian finds intriguing, as if she knew him from somewhere but knows that isn't possible. When freakish accidents begin to plague Jillian she doesn't know who to trust. Who would want to hurt her? Her family? The new guy, but why, everyone knows she only wants to design her jewelry for the company not take it over.
A SEASON OF MIRACLES is an interesting, fun (thanks for a cousin who is a cut-up) mysterious read that has a helpful ghost with touches of a past history. Jillian and Robert's relationship moves quickly, which is a bit surprising considering neither was particularly looking for one. They do have a past history but you have to read the book to find out what happened there. The family dynamic is a bit quirky and the romantic side of the storyline is not always smooth and, of course, there is a killer on the loose. This person comes out of left field, which is where a number of author Heather Graham's villains come from, so you would think I would have expected it. Alas, I was surprised by the twist.
I am not sure I would truly term this as a holiday tale, but if you want to read about a couple who have a tragic past, family members that just might not be what they seem and a killer with an agenda then get your hands on A SEASON OF MIRACLES.
SUMMARY
Centuries ago, in another lifetime, the man Jillian Llewellyn loved tried but failed to save her. Now, in this season of miracles, two lost souls are being given a second chance.
Since her husband's death, jewelry designer Jillian Llewellyn has withdrawn, focusing only on her work. But something unimaginable is going to shatter her safe world, drawing her into a web of danger and desire. At the center of the storm is a handsome stranger, Robert Marston. The new silent partner at Llewellyn Enterprises, Marston is as formidable as he is intimidating...as mysterious as he is familiar. The connection she feels is bone deep--as if they've known each other before.
When several bizzare accidents strike Jillian, a chilling fear that someone wants to harm her begins to grow. But who would want her dead? A co-worker? A member of her own close-knit family? Against her will she is drawn to Robert, unsure whether he is her salvation...or her damnation. Now, as the ghosts of the past are resurrected, Jillian and Robert must forge a new destiny as they unlock the timeless secrets of passion and betrayal...
---
What do you think about this review?
Comments
1 comment posted.
Re: Lovers from the past get a second chance.

Now this sounds interesting! Thanks!
(Kathleen Bylsma 3:16pm December 27)
Registered users may leave comments.
Log in or register now!