"Remember, Don't Speak To Strangers"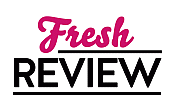 Reviewed by Patricia (Pat) Pascale
Posted December 26, 2017

Thriller | Thriller Psychological
99 RED BALLOONS is the debut novel for author Elisabeth Carpenter. The story is filled with twists and turns that I never saw coming. Eight-year-old Grace has been begging her parents to allow her to walk home from school with her classmates. Emma, her mother, has fears and is hesitant. She follows Grace secretly for several weeks, making sure her daughter does not see her. She repeats over and over that Grace is never to speak to strangers or take anything from them. When she is comfortable with her decision, she allows Grace to walk home from school with her friends and no parental supervision. Grace is happy and safe until one day she is no longer safe. Every parent's worse nightmare has occurred. Their child has been kidnapped.
A strange man wearing a wooly hat approaches Grace in the candy shop. He introduces himself as George, a good friend of her mother. He has come to take Grace to meet her mother at the bus stop and she has a special surprise for her. Grace questions George and he smiles and assures her he is doing this errand as a favor to her mother. They leave the shop together and get into his car. A familiar song is playing on the car radio. Grace smiles as it is a song she loves and remembers her mother singing it to her often in German. George gives her a drink he retrieves from the back seat and immediately Grace can barely keep her eyes open. She falls into a deep sleep as her journey begins.
Emma is running up and down the street as her sister, Stephanie arrives and asks what is happening? "Grace has not come home from school, and she is hours late. I am afraid something has happened to her." The police are called and Emma, Stephanie, and Matt, Grace's dad, are questioned, the house is searched and researched. Neighbors and schoolmates all claim they have not seen Grace. She has disappeared.
The novel is actually the story of two kidnappings. One happened to a young girl, Zoe, about 30 years ago not too far from this area. Zoe was never found, and her family was torn apart by her abduction. Her father, David, never stopped searching for her. Her mother constantly drank unable to face her loss and committed suicide. Her grandfather died and his widow, Maggie Taylor never stops thinking about her. When she sees a familiar face in a picture in the newspaper of the latest girl that is missing, she is jolted hard and things begin to happen fast and furiously. 99 RED BALLOONS is a read you will not be able to put down with an ending that will amaze and surprise you. Bravo, Ms. Carpenter.
SUMMARY
Two girls go missing, decades apart. What would you do if one was your daughter?
Eight-year-old Grace is last seen in a sweetshop. Her mother Emma is living a nightmare. But as her loved ones rally around her, cracks begin to emerge. What are the emails sent between her husband and her sister? Why does her mother take so long to join the search? And is there more to the disappearance of her daughter than meets the eye?
Meanwhile, ageing widow Maggie Sharples sees a familiar face in the newspaper. A face that jolts her from the pain of her existence into a spiralling obsession with another girl – the first girl who disappeared…
This is a gripping psychological thriller with a killer twist that will take your breath away.
---
What do you think about this review?
Comments
No comments posted.

Registered users may leave comments.
Log in or register now!