"It all comes to a head in this tense and sexy finale"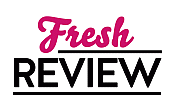 Reviewed by Make Kay
Posted December 10, 2017

HEART ON FIRE is the eagerly awaited completion to The Kingmaker Trilogy by Amanda Bouchet. Reading this series in order is crucial. Bouchet takes to heart the phrase Go Big or Go Home; she definitely goes all out big for her finale! This book gave me all the feels. I cackled with laughter, I got incredibly tense at the fight scenes, and I cried oh so many times over things both sad and joyous. I tweeted my dismay to Bouchet when I got to the beginning of the big showdown near the end of the book, telling her I was "so amped up, yet I don't want to read it because that means the end is nigh."
Cat is a powerful clairvoyant who was kidnapped by Griffin in book 1 to help his family reign justly when they first came to power in the magic-starved south. Cat and Griffin fall in love, and then Cat finds out it's her destiny to change the world (with a little or a lot of help from the machinations of the awful Olympian pantheon). Cat is now pregnant, and she and Griffith must fight to keep their unborn child safe while battling to unite all three realms so Cat can peacefully reign as the Queen of Thalyria.
Cat's mother has a lot of page time here as the big baddie, and she is a fantastic villainess. Delightfully creepy and chill-inducing. And the Greek gods and goddesses are very much out in force in HEART OF FIRE, blithely manipulating things in Cat and Griffin's lives to force the occurrences that they wish to have happened in the world. I love the tension between the fated mates trope versus free will that Cat is forced to work through. Incredible, steadfast Griffin with his great and loyal heart isn't worried about such details; all that matters to our hero is that Cat is his. I adore Griffin in this last book. He backs up Cat and supports her however he can, and acknowledges that she gets to choose how she wants to handle saving the world. He shows Cat how much faith he has in her ability to save the world too. Now THAT is sexy!
HEART ON FIRE is stuffed full of adventure and emotion, but never seems overblown. The pacing is excellent, and the love between Cat and Griffin is strong and supportive. This whole trilogy has been a joy to read, and Bouchet's touch deft and compelling. I hope she swings back to this world in future books, but no matter what she turns to next, I guarantee it will be on my auto-buy list for my eReader.
SUMMARY
The riveting conclusion to the Kingmaker Chronicles, available January 2018!
Who is Catalia Fisa?
With the help of pivotal figures from her past, Cat begins to understand the root of her exceptional magic, her fated union with Griffin Sinta, and Griffin's role in shaping her destiny.
Only Cat holds the key to unlocking her own power, and that means finally accepting herself, her past, and her future in order to protect her loved ones, confront her murderous mother, and taking a final, terrifying step—reuniting all three realms and taking her place as the Queen of Thalyria.
What doesn't kill her will only make her stronger...we hope.
---
What do you think about this review?
Comments
No comments posted.

Registered users may leave comments.
Log in or register now!