"Chesapeake Bride Sparkles And Glitters"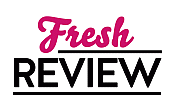 Reviewed by Patricia (Pat) Pascale
Posted December 9, 2017

THE CHESAPEAKE BRIDE is a delight! Prepare to be whisked away to beautiful Cannonball Island on the Chesapeake Bay where architect Cassidy Logan is beginning a special project. She has designed ecologically friendly but historically accurate homes. Most will be rebuilt from the old home which has been standing empty for years after their owner died or left the island. Cass has fallen in love with the charm of the island, the friendly community and has decided to build her home there. Divorced from a man who preferred to be a Lifer in the Army, she has no future plans for marriage.
Owen Parker, born on the Island, is an adventure seeker and is content to travel the world looking for his next escapade. Be it flying mail planes in Alaska; diving and surfing in Costa Rica, cattle ranching in Australia, he loves his wanderlust. He is a handsome, charmer who can have any lady he desires both at home and in his travels.
Married briefly, he believes firmly, never again. He has come home to spend time with his 100 year old beloved great-grandmother, Ruby, and to celebrate his younger sister, Lis's wedding. He spotted lovely, long and lean, Cassidy Logan and begins to spin his charm that never fails. Cass tries to ignore him because she thinks he is a Player. He is hard to resist as he takes her to locations that are architecturally impressive, to dinners at a private home that is the best she has eaten; he teaches her how to crab and then cooks the crabs for her. Wow! Who could resist this stunning man?
Mariah Stewart's story telling is sterling. She is always finely descriptive and detailed in the history of her locale. As you walk the streets of Cannonball Island, you can visualize the exciting events that happened many years ago. A really informative lesson in the history of that area told beautifully. Ms. Stewart never disappoints, and I have been a loyal reader for many years. I loved Owen and his relationship with Ruby and his sister. Ruby only wants him to be happy and find "the right girl" and begin a family on Cannonball Island. This is a heartwarming read, served with a cup of tea and a delicious homemade delicacy. Owen's pursuit of Cass is patient, sweet and always thoughtful.
There is a strong attraction between them, and slowly and surely it develops into a forever after feeling. Some minor roadblocks occur but in the end, love triumphs. I adored THE CHESAPEAKE BRIDE. You will too.
SUMMARY
From New York Times bestselling author Mariah Stewart comes a new chapter in her celebrated Chesapeake Diaries series, featuring her signature "rich characterization, charming setting, and a romance you'll never forget" (Robyn Carr, #1 New York Times bestselling author).
Architect Cassidy Logan has sworn off good-looking adventurers. Newly divorced, she's focused on building ecologically friendly, historically accurate homes on the Chesapeake Bay for her father's construction company. Traveling to Cannonball Island—where there has been no new construction in nearly one hundred years—Cass is sensitive to the heritage of the island, and has come up with plans so perfect she's determined to buy a home for herself. Even the fact that Owen Parker—a local who she dismisses as a lightweight and a player—seems to be everywhere isn't enough to deter her from building her dream house.
Owen Parker is and always has been sinfully handsome and wickedly clever, a magnet for mischief as well as girls. He's a rolling stone, going and doing whatever appeals to him, from flying a mail plane in Alaska, to working on a cattle ranch in Australia, a shrimp boat in Louisiana, and surfing and diving in Costa Rica. When an old friend offers him a job salvaging a sunken ship on the Chesapeake Bay, Owen gladly accepts. Something's been telling him it was time to head home to Cannonball Island, and a job is as good an excuse as any. And he's totally smitten by the pretty architect on the scene, but it seems he's finally met a woman who's immune to his charms. Sooner or later, Owen will have to face the reason why he always runs, because this time, leaving just might be harder than staying.
---
What do you think about this review?
Comments
No comments posted.

Registered users may leave comments.
Log in or register now!