"An exercise in avoiding a troubled ex."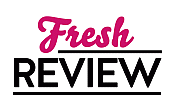 Reviewed by Sandra Wurman
Posted December 4, 2017

COWBOYS LEGACY is Flint and Maggie's story which is part three of the Cahill Ranch series. COWBOYS LEGACY is actually the first book I've read in this new series by B.J. Daniels and needless to say it whet my curiosity about the previous stories but didn't intrude in enjoying this tale with its seemingly endless twists and turns. I guess that is to be expected when one of the leading characters is repeatedly referred to as being unhinged. While diligently trying to be the cheering squad for the characters that are falling in love you can't help but cringe at the endless possibilities for evil that surround them.
Flint and Maggie's story is truly a testament to love and veracity. Can't think of a couple with more seemingly impenetrable barriers to conquer. But they were meant to be together.
Maggie was the target, the object of interest of Celeste, Flint's ex-wife who just wouldn't go quietly into the night even though any remaining relationship with Flint was only in her mind. She was cagey enough to avoid any evidence pointing to her as the culprit when Maggie fell victim into some rather unpleasant pranks. In truth, Maggie was fearful of just what Celeste would do next. And it was that fear that kept Maggie from moving ahead with anything remotely looking permanent with Flint.
Celeste left Flint looking for greener richer pastures than a sheriff could afford. But now she has an unhealthy obsession with things Flint. And that's how Maggie wound up with a target on her back. Maggie is in love and turns a deaf ear on friends who advise her that Flint has too much baggage. But doesn't everyone have their own baggage. Maggie certainly feels as though hers is a detriment toward a future with Flint.
Question is whether Celeste is the only thorn in Maggie and Flint's budding relationship or is Maggie using that as an excuse to not face her own issues.
So living in a small town makes it increasingly difficult to stay away from the ex-wife. And as a result, Maggie's problems are escalating.
B.J. Daniels has made COWBOYS LEGACY quite a nail-biting, page-turner of a story. Guaranteed to keep you on your toes.
SUMMARY
Nothing will stop a Cahill cowboy from protecting what's his
After a rocky marriage and even rockier divorce, Sheriff Flint Cahill finally has something good in his life again. Maggie Thompson's down-to-earth charm and beautiful smile hooked him from the start. When she disappears on the day they plan to start their lives together, all signs point to abduction—and his ex-wife.
Functioning on adrenaline and instinct, Flint must call on his every resource to bring Maggie home before it's too late. His past and future are blurred. Maggie's only chance at surviving her abductor and a raging winter storm depends on an old vendetta that could destroy it all. But the Cahills don't give up easily, and Flint's love will have to be strong enough to conquer anything, including the unimaginable.
---
What do you think about this review?
Comments
1 comment posted.
Re: An exercise in avoiding a troubled ex.

This is a trope I've not read before. I will now!
(Kathleen Bylsma 4:23pm January 3, 2018)
Registered users may leave comments.
Log in or register now!