"Lush and atmospheric anthology of winter fantasy and love"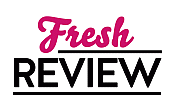 Reviewed by Make Kay
Posted December 3, 2017

Holiday | Fantasy | Romance Paranormal
AMID THE WINTER SNOW is an anthology that showcases some of my very favorite fantasy/paranormal romance authors. The theme underpinning the anthology is that of romance blooming during the stark beauty of a snowy winter season. Coming during the last month of the year, this book quite easily makes my personal Top 10 Books of the 2017 Year list. Y'all, get this book and dive into these breathtaking stories containing lush descriptions, sumptuous worldbuilding, and satisfying romance.
There are four stories of Midwinter feature here. The first is THE DARKEST MIDNIGHT by Grace Draven. Jahna was born with a large red facial birthmark that makes her a target of others. The handsome man who protects her from her tormenters turns out to be the swordmaster hired to train her brother to fight. Over the years, the swordmaster teaches Jahna to fight as well and teaches her to trust and believe in herself. It's an empowering story told with an unbelievable richness of detail and in feeling, too. This is easily a 5 out of 5-star read.
The second story is THE CHOSEN by Thea Harrison. This is set in her Elder Races. The gods and goddesses of the Elder play a part in this tale, and there is a reference to the Wyr, (beings that have a human form and a second animal form, many of whom are immortal). However, no prior exposure to the Elders Races world is necessary. Lily is the head priestess at the abbey in Calles. She's had visions showing she must pick between the tiger and the wolf to save her tiny country. Then Wulfgar of Guerlan shows up at her gate. Forced to work with Wulf to defend her abbey, the two are soon beguiled by each other as dangers surround them at every turn. I adore Lily, with her quick wit and her keen intelligence. I love that Wulf gives her the respect she is due and allows her to do what she needs to do, even if it hurts his heart because he truly grows to love her. This story blew past my usual ratings, ranking well above 5 out of 5 stars.
THE STORM by Elizabeth Hunter is set in her Irin Chronicles world. I have not read any other books in this particular series of Hunter's, so I did feel a little lost. Grigori killed Renata's parents and her lifemate during a wholesale slaughter of an Irin scholar community. Renata taught herself to kill Grigori, and meets Maxim, a Watcher. Renata fled Maxim 18 years ago after he asked her to be his mate, and now Max has finally found her again. Max is absolutely lovely. He's steadfast and compassionate. Renata is prickly and closed off, and kudos to Max for hanging in there with her! I give this story 3.5 out of 5 stars.
The final novella is THE SNOWS OF WINDROVER by Jeffe Kennedy. This is set in Kennedy's Twelve Kingdoms world, which I love, so I happily fell into this tale. New Queen Amelia and her unofficial consort Ash, hole up to survive a blizzard at their mountain keep. Poor Ash has PTSD from prior captivity and torture, and Amelia must heal his wounded heart before he can take a chance on their love and step up to govern with her. I adore this whole series, including TSOW. This gets 4.5 out of 5 stars from me.
AMID THE WINTER SNOW is a fantastic collection of winter stories that transport us to other worlds and other winters, where love overcomes all. If you can only buy one more book this year, this is the one you want to pick up.
SUMMARY
As the snows fall and hearths burn, four stories of Midwinter beginnings prove that love can fight its way through the chillest night…
THE DARKEST MIDNIGHT, by Grace Draven
The mark Jahna Ulfrida was born with has made her a target of the cruel and idle all her life. During the long, crowded festivities of Deyalda, there's nowhere to escape. Until a handsome stranger promises to teach her to save herself…
THE CHOSEN, by Thea Harrison
In her visions, Lily sees two men fighting for her tiny country's allegiance: the wolf and the tiger, each deadly, each cunning. One will bring Ys chaos and death, one a gentler path—but she's destined to love whichever she chooses. The midwinter Masque is upon them, and the wolf is at her door…
THE STORM, by Elizabeth Hunter
When her soul mate died in a massacre of the half-angelic Irin people, Renata thought she'd never feel happiness again. She's retreated to the snowy Dolomites to remember her hurts—until determined, irrepressible Maxim arrives to insist on joy, too. And before she can throw him out, they discover a secret the Irin have to know…
THE SNOWS OF WINDROVEN, by Jeffe Kennedy
As a blizzard threatens their mountain keep, the new Queen Amelia of the Twelve Kingdoms and her unofficial consort Ash face their own storm. Ash knows a scarred, jumpy ex-convict isn't the companion his queen needs. But when a surprise attack confines them together in their isolated sanctuary, the feast of midwinter might tempt even Ash into childlike hope…
---
What do you think about this review?
Comments
No comments posted.

Registered users may leave comments.
Log in or register now!