"Swapped Santas, wily villains, and disappearances make a dynamite mystery!"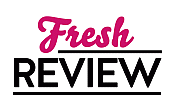 Reviewed by Miranda Owen
Posted November 29, 2017

Mystery Cozy | Mystery Pet Lovers | Mystery Woman Sleuth
PURRING AROUND THE CHRISTMAS TREE is book six in Liz Mugavero's Pawsitively Organic cozy mystery series. In PURRING AROUND THE CHRISTMAS TREE, readers get much more than a run-of-the-mill murder mystery. Liz Mugavero creates a fascinating, multilayered mystery full of surprises until tying everything together for a satisfying conclusion. When Santa turns up dead in his sleigh, the mood of the Christmas celebration in the small town of Frog Ledge takes a turn toward the horrific. After digging past the disguise, the situation becomes even more bizarre when it's revealed that the man playing the role of Santa is an unexpected and sudden substitution. The deeper Stan Connor immerses herself in this baffling murder mystery, the more questions she has than answers.
The holidays can be stressful for some people, but this Christmas Stan is put through the wringer. In addition to opening her Pawsitively Organic Pet Patisserie, and hosting a few of her boyfriend's relatives, Stan once again finds herself donning the mantle of amateur sleuth. I like how Liz Mugavero gives plausible reasons for Stan to get involved in the investigation. The missing man who was supposed to be playing Santa -- Seamus McGee -- is the uncle of Stan's boyfriend Jake. Another missing local man is Stan's friend and neighbor, Ray Mackey. If all of that weren't enough, one of Stan's friends becomes suspect number one. One of the puzzles for Stan and readers to figure out is whether the man murdered was really the intended victim, or whether it was meant to Seamus. Inexplicable acts of vandalism to Stan's new shop and a sudden influx of dubious newcomers to town add to the murky nature of this mystery.
PURRING AROUND THE CHRISTMAS TREE is a fun and perplexing mystery for animal lovers. After being at odds for so long, it's great seeing Stan having better relationships with her mother and sister. Jake's sister, and Stan's employee, Brenna is a much-needed friend and confidant for Stan in this book. As Stan hunts for clues and talks to people, she and Sergeant Jessie Pasquale see each other as a constant hindrance. I look forward to reading Liz Mugavero's Pawsitively Organic mystery.
SUMMARY
In the New England town of Frog's Ledge, the Holiday Light Festival is a Christmas tradition. Killing Santa is not. To bring joy back to the season, organic pet patisserie owner Kristan "Stan" Connor will have to find another Santa before it's too late . . .
To the townspeople's delight, the annual lighting of the tree is a spectacular success. Unfortunately, Santa pulled up in his sleigh, DOA. At first Stan is sure it's Seamus, her boyfriend's uncle, inside the red suit. But the victim turns out to be an employee from the town's Christmas tree farm. Rumor has it the deceased was a mean drunk with a soft spot for feral cats. Stan has no idea why he was dressed as St. Nick—or why he's dead.
Meanwhile, Seamus, a jolly Irishman who comes to America every December to visit his pub-owner nephew, is nowhere to be found. Could he just be off on a Boston bar crawl? Or is something more sinister under the tree? Seamus was supposed to be dressing up and posing for pet pictures with Santa at the shop, but the dogs and cats might have to find another lap to curl up in if Stan doesn't solve two mysteries soon. Or murder might be the only thing under the mistletoe this holiday . . .
Includes Gourmet Pet Food Recipes!
---
What do you think about this review?
Comments
No comments posted.

Registered users may leave comments.
Log in or register now!