"Jane MacGuire has to fight to save the life of a young girl in danger..."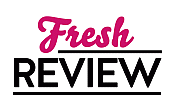 Reviewed by Magdalena Johansson
Posted November 21, 2017

The Eve Ducan series is a new favorite of mine. MIND GAME is book 22 in the series and pulls focuses to Jane MacGuire and Seth Caleb. I love when Iris Johansen lets other characters take the front seat for a book, allowing Eve enough time to breathe.
Jane spends nights waking in terror from a recurring dream about a young girl begging for help. As the nights turn to weeks, Jane's dreams get more gutwrenching and she struggles to find the identity of the girl. Her work life is hitting a stride, but these repeated visions leave Jane with more questions than answers and a faint realization that time is of the essence -- in more ways than one.
I have to admit I struggled a bit with MIND GAME. The story moved slowly and I was disappointed to see another crime involving a young girl in peril. After spending three previous books with Eve trying to save the young Cara Delaney from getting killed this book felt like an unnecessary rehash. I thought Johansen created rich, enticing characters, but she did leave me wishing for a different crime in the story.
SUMMARY
From the #1 New York Times bestselling author comes a new explosive thriller.
Mind Game takes Jane MacGuire back to Scotland where she continues her search for the treasure she's been chasing for years. But now she's being plagued by dreams of a girl in danger. Who is this girl, and what is she trying to tell Jane? And will Jane figure it out before it's too late—for her and the mysterious young woman? Things are further complicated when Seth Caleb comes back into Jane's life. This time he's the one in trouble, and Jane will find herself pulled unexpectedly into his world as she fights to save him.
With the adventure, intrigue, and explosive energy that Iris Johansen fans love, Mind Game is a high-octane thriller that readers won't be able to put down.
---
What do you think about this review?
Comments
No comments posted.

Registered users may leave comments.
Log in or register now!